January 30, 2014
Super Bowl Sunday is a special day… for real estate
For home builders and real estate sales people Super Bowl Sunday is a special day. But it's probably not for the reason you're thinking.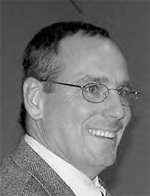 By Dan Dolan
Dan Dolan Homes
Chances are that by the time you read this article, we will have crowned our new Super Bowl champion for this year. At this point, all we know is that it will either be the Denver Broncos or the Seattle Seahawks. But as I write this month's column, we are yet to be barraged by all the pre-game hoopla and predictions. I can predict however, that by the time you read this column, football fans in the Quad Cities will be looking for new ways to spend Sunday afternoons. For many, the golf season can't get here soon enough.
Fortunately for me, the ladies generally don't have that problem. The Sunday after Super Bowl will see groups of jubilant women out looking at new homes. Sometimes they will be accompanied by reluctant men who can still remember the Bears-Packers game and the Broncos-Patriots game, and they'll be wishing they could be watching those games yet. But for them, it will have to be "wait 'til next year." Meanwhile for the ladies, it's now time to look at a new home or two. And I'll be cheering them on!
The Sundays between the year-end holidays and Super Bowl Sunday are the perfect time to plan housing needs. Maybe the needs are brought about by the desire for an additional bedroom. Or an additional bath. Or perhaps an office or computer room. For many retirees, the desire to move into senior-friendly housing has been stimulated by memories of last year's lawn mowing or fall leaf rake-up sessions. The recent snows that almost always seem to require repeated shoveling can stimulate thoughts of housing that provides for lawn maintenance and snow removal.
Whatever the reason, everything comes to a head the Sunday after the Super Bowl, when visitors to our open
houses increase dramatically. Potential home buyers inundate our Quad Cities home sites to see "what's new" and to start planning their new home acquisition. I'm pleased to announce that we are ready to address their senior housing needs at all our locations.
Our construction crews have been working during the late fall and early winter "slow months," building up our new home inventories and getting ready for the new selling season that is upon us. The start of the new selling year is when we introduce our new designs and new product offerings. For instance, this year we'll be featuring homes with our new 4-season room with glass pocket doors allowing for the new room to be used as a den, office, TV room or overnight room for visiting grandchildren. At some home sites, we'll be showing our new master bath step-in showers with hand-set tiles. A coffered ceiling in the master bedroom will also be making its appearance and dark-stained hardwood flooring will be shown, in keeping with the new color palette being used broadly. And I'm sure I'm forgetting some of the other new features we'll be showing.
My suggestion is that you come out and visit with us soon. I would encourage you to take a weekend drive to the several Dan Dolan home sites in Bettendorf, Pleasant Valley, Blue Grass, Muscatine and Clinton, but I would encourage you to pay close attention to our offerings at Stone Gate East in East Davenport. Stone Gate East is just off Eastern Avenue south of 53rd Street. Currently at that location, we have five homes in various stages of completion. That includes two furnished free-standing homes, along with our traditional side-by-side homes, some of which also have finished basements. We want you to see our full range of options for the new selling season, recognizing that a feature you see in Davenport can likely be included in your dream home at any of our other sites. Typically, our homes are open daily from 11 a.m. to 1 p.m. and at various times on weekends. Visit us soon and start planning your next new home.
For information on all Dan Dolan locations visit us on the web at www.DanDolanHomes.com.
Filed Under: Featured, Finance
Tags: Computer Room, Denver Broncos, Dolan, Fall Leaf, Football Fans, Golf Season, Home Builders, Hoopla, Lawn Maintenance, Lawn Mowing, Leaf Rake, Open Houses, Patriots Game, Perfect Time, Quad Cities, Real Estate Sales, Seattle Seahawks, Snow Removal, Sunday Afternoons, Sunday Is A Special Day
Trackback URL: https://www.50pluslife.com/2014/01/30/super-bowl-sunday-is-a-special-day/trackback/