January 30, 2014
Ten Things Every Child Needs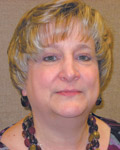 By Pam Haumann
New Parent Services Manager
Child Abuse Council
Valentine's Day is a time to express feelings of love, affection and gratitude to those who are near and dear to our heart. What better time than to think about children and the many ways adults can contribute to their healthy growth and development?
The first three years of a child's life offers opportunities to shape the child's growth and form healthy habits that will last a lifetime. Did you know that by age three, a child's brain has grown to 90 percent of the size of an adult's brain? During infancy and early childhood, children are flooded with new experiences that impact their brain development. Here are Ten Things that Every Child Needs from you, as a parent, grandparent or caregiver, to be physically, psychologically and emotionally healthy.
1) Interaction: a child's brain develops based on early experiences at home. The more interaction a child has, the healthier his/her development will be.
2) Physical Affection: physical affection communicates love to young children, which in turn fosters positive emotional growth.
3) Stable Relationships: children who have a stable relationship with at least one caregiver (does not have to be the parent) learn at a faster pace, feel better about themselves and make friends more easily.
4) Maintain a Safe, Healthy Home: creating a safe and healthy home and/or child care environment allows you to maximize children's growth with minimal risk.
5) Develop Strong Self-Esteem: a strong sense of self is the foundation for healthy development in young children.
6) Conversation: communicating with children not only shows love, but also encourages the development of his/her speech patterns.
7) Music: music offers children an outlet for expression and stimulates brain development in specific areas including language and reasoning.
8) Reading: reading with children demonstrates a love for books and learning and is a wonderful way for adults and children to spend quality time together.
9) Play: playing provides children with an outlet for imagination and creativity and fosters healthy brain development.
10) Quality Childcare: since childcare settings can be a primary learning environment for children, the quality of the child care setting is very important.
The first three years of life are the most critical in terms of encouraging healthy development. It is important to start as soon as possible to build the foundation that will help children reach their full potential. If we care for our children and give them what they need early in life, their future will be full of possibilities.
To learn more about The Ten Things Every Child Needs, look for information on Dr. T. Berry Brazelton and Dr. Bruce Perry, well-known brain researchers and child development experts responsible for the
development of The Ten Things.
For more information about the Child Abuse Council's prevention, education and treatment programs, you can visit us at www.childabuseqc.org or contact me at pamh@childabuseqc.org.
Filed Under: Family, Health & Wellness
Tags: Better Time, Brain Development, Caregiver, Child Abuse Council, Child Care Environment, Childre, Communicating With Children, Emotional Growth, Feelings Of Love, Healthy Habits, Infancy And Early Childhood, Minimal Risk, New Experiences, Physical Affection, Reading Reading, Sense Of Self, Speech Patterns, Stable Relationship, Stable Relationships, Valentine S Day
Trackback URL: https://www.50pluslife.com/2014/01/30/ten-things-every-child-needs/trackback/