March 5, 2014
Mardi Gras, Moonlight, Mythical Leprechauns and March Madness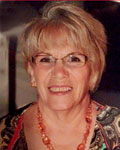 By Eloise Graham
Mardi Gras, the last day of Carnival.
The Carnival season begins on January 6 each year. This is "King's Day" or Feast of the Epiphany. However, Mardi Gras or "Fat Tuesday" varies from year to year. This year it is in March, March 4 to be exact. Fat Tuesday is always 47 days before Easter, so if Easter is early in March, the Carnival is a shortened season. This year of 2014 is a long Carnival season.
The colors of Mardi Gras. In 1892, the King of Mardi Gras has special colors and assigned meaning to them. Purple stands for justice, green for faith, and gold for power.
Moon cycle of March 2014.
There will be a new moon on March first and again on March thirtieth. March's full moon will be on the fifteenth / sixteenth. The waxing moon, increasing in size from new moon to full moon, starts as a crescent like an inverted "C" while the waning moon, decreasing from full moon to new moon is like a "C." However, in the southern hemisphere, it is just the opposite.
Leprechaun, the creature of Irish mythology.
Leprechaun usually takes on the form of an old man wearing a red or green coat. He enjoys being mischievous, playing pranks on people. They spend their time making shoes and hiding gold coins in a pot of gold at the end of the rainbow. If a human ever captures them, they must use their magical powers and grant three wishes to their captor to earn their release.
March Madness, a time for the basketball enthusiast.
Selection Sunday is March 16 with the first round of play-offs on March 18 and 19 in Dayton, Ohio. And the madness begins! Regionals are as follows: South Regional – March 27, 29 in Memphis, TN; West Regional – March 27, 29 in Anaheim, CA; East Regional – March 28, 30 in New York, NY; and Midwest Regional – March 28, 30 in Indianapolis, IN. The semi-finals and championship game are April 5 and April 7 in Arlington, TX.
Tags: Anaheim Ca, Carnival Season, East Regional, Fat Tuesday, Feast Of The Epiphany, Full Moon, Gold Coins, Irish Mythology, King Of Mardi Gras, March Madness, Memphis Tn, Midwest Regional, Moon Cycle, New Moon, Pot Of Gold, Selection Sunday, South Regional, Southern Hemisphere, Waning Moon, Waxing Moon
Trackback URL: https://www.50pluslife.com/2014/03/05/mardi-gras-moonlight-mythical-leprechauns-and-march-madness/trackback/