March 5, 2014
The pleasures of doing weekly open houses on Saturdays and Sundays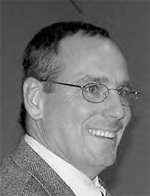 By Dan Dolan
Dan Dolan Homes
One of the pleasures of doing weekly open houses on Saturdays and Sundays is the delightful people I get to meet. This is the story of the "two sisters."
Over the years, we have had the opportunity to build homes for perhaps every combination of two people one could think of. By far, the largest number of homes has been for husband and wife who have decided to downsize into a smaller home. Or, perhaps the motivation was to get all the living space on one floor. Or, perhaps the move was occasioned by the desire to move closer to relatives or to relocate from the farm to the city. When selecting senior housing, there can be many factors that come into play. That's why when selecting home sites for our next developments, we try to find locations that will meet as many factors that our buyers might want. Stone Gate East in Davenport is a perfect example. There we are close to medical, hospitals, shopping, restaurants, access highways, the library, banking and a 24-hour pharmacy.
But beyond the regular husband-and-wife pairings, we sell homes to other groupings who have a range of reasons for buying a home together. For instance, recent pairings have included a mother and daughter; mother and son; likewise a father and a sibling and sometimes two good friends—each of whom may have lost a spouse and now want to share expenses and avoid the loneliness that sometimes comes with living alone.
Not too long ago, I got to meet two sisters who decided they would buy a Dan Dolan town home together. One would live on the main floor and the other in the finished lower level with a walkout backed up to some trees. By the time I met them, they had looked at every possible home option in the area, and on the basis of a referral from their "best friend," decided to look at our Dan Dolan town homes. When I met them, one of the ladies was carrying a clipboard, and she let me know they were serious—and had a lot of questions.
They told me up front they wanted to downsize from their respective homes and wanted everything on one floor to
eliminate stairs. They wanted their respective "quiet spaces" but wanted to share kitchen and living areas. And, they wanted to be in a "nice community."
I showed them the homes that we had available and explained that we could build if their schedule allowed. We discussed home prices, taxes, utility costs, insurance, outdoor maintenance, the community advantages, proximity to medical, banking, shopping, restaurants and the location of the nearest 24-hour pharmacy. They asked it all. They were prepared. We put together the perfect package for them and they subsequently moved in. As I travel to their development with other clients, I encounter "the sisters," and inevitably they "apologize" for having been so tough on me. But I am thrilled that they are so happy with their new home, and that they tell any of my prospects that they meet about how well the Dan Dolan Homes buying process went.
With this year's Super Bowl Sunday now passed, the level of sales activity at our various open house locations has already picked up. If, like the two sisters, you have given thought to downsizing or getting all your living space on one floor, I would encourage you to visit one of our locations to meet with our Ruhl&Ruhl Real Estate Realtor hosts. They are all very knowledgeable about our home availabilities along with what your estimated utility costs, taxes, insurance and related expenses will be. They can even assist you in locating a reliable mover, in marketing your existing home if you wish help in selling it and assisting you in making an effortless transition from your existing home to your next "dream home." With our help I am confident that should you select a new Dan Dolan Home for your senior housing needs. When we meet you in the future, like the two sisters, you will be delighted with the decision you made.