March 5, 2014
YOUR SOCIAL SECURITY Davenport, Iowa Office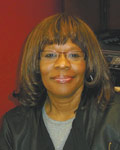 By Linda Clayton-Powell
Social Security District Manager
Davenport, Iowa
LITTLE CHANGES MAKE A BIG DIFFERENCE IN SERVING YOU
A new year is a time for change. People across the world make resolutions and set goals to better themselves and the world around them. Whether you want to shed a few pounds, secure your finances for retirement, devote more time to charity or go on a vacation you have always dreamed about, chances are you have some ideas for a fresh start in 2014.
Social Security is no different. Our goal is to provide the best service possible to everyone who comes to us for help, whether they are applying for disability benefits or getting verification of their Social Security number. By investing
in new technologies and finding innovative, cost-effective ways to deliver service, we are able to reach this goal. We continue to rank high in customer service satisfaction and have the best online services in government, providing the best service to those who come to us for help.
Technology is vital to delivering quality service, and we continue to provide more options for customers to do business with us over the Internet or through self-service kiosks. For example, my Social Security provides people who use the Internet a secure way to do business with us in an easy and convenient way at www.socialsecurity.gov/myaccount.
We are making changes in the way we provide some services so we can serve the vast majority of Americans better and more efficiently. Most people will not even notice the changes. So allow us to fill you in.
Later this year, Social Security will stop providing benefit verification letters in our local offices. You can still get an instant letter online by creating a personal my Social Security account at www.socialsecurity.gov/myaccount, or by calling our toll-free telephone number at 1-800-772-1213 to request one by mail.
In addition, we will discontinue providing Social Security number printouts. These printouts have no security features and could be easily misused or counterfeited. If you need proof of your Social Security number and you do not have your Social Security card, you may apply for a replacement card by completing the Application for a Social Security Card and providing the required documentation. You will find the application online at www.socialsecurity.gov/online/ss-5.pdf. As always, we continue to work directly with other agencies to minimize the need for furnishing proof of your Social Security number.
You may want to check out our webinar that aired live on January 9, "Benefit Verification Letters Online, Easy as 1-2-3." The webinar explains how to establish an account on my Social Security, how to get a benefit verification letter and other services offered at our website. Watch the webinar at www.socialsecurity.gov/webinars.
We wish you all the best in 2014 and hope that you are successful in meeting your own goals and resolutions. If one of them is to do business with Social Security, or even if it is not, we will strive to continue providing the best and most secure customer service possible. Learn more about Social Security and what we do for you at www.socialsecurity.gov.
WHEN "STORMS" HIT, SOCIAL SECURITY HAS YOU COVERED
You have probably noticed the unusually cold and stormy weather we have been experiencing this year. That makes it more appropriate than ever to recognize National Umbrella Month this March.
National Umbrella Month is a time to celebrate a useful invention used by most everyone. It is no coincidence that the month comes at the beginning of the rainy season. April showers may bring May flowers, but the rain starts pouring in March. When the rain pours, an umbrella has you covered.
If you work and pay Social Security taxes, we have you covered, too. Whether the storm that hits you unexpectedly is a disability, the loss of a loved one, or an unexpected early retirement (such things can sneak up on you like a sudden storm), Social Security's umbrella of coverage will keep you protected from the harsh weather.
You qualify for Social Security benefits by earning credits when you work in a job or are self-employed and pay Social Security payroll taxes. In 2014, you receive one credit for each $1,200 of earnings, up to the maximum of four credits per year. Most people need 10 years of work (40 credits) to be eligible for retirement benefits.
The number of credits you need for disability benefits depends on how old you are when you become disabled. For example, if your disability occurs before age 24, you generally need 11/2 years of work (six credits) in the three years before you became disabled. At age 31 or older, you generally need at least 20 credits in the 10 years immediately before you became disabled.
In most cases, you need to have worked about 10 years for surviving family members to qualify for survivor's benefits. Survivors of very young workers may be eligible if the deceased worker was employed for 11/2 years during the three years before his or her death.
Umbrellas have been around for thousands of years. Social Security has only been around since 1935. Yet the Social Security umbrella covers an expanded range of services for you and your family. When you need to learn more about disability, survivors or retirement, the place to go is www.socialsecurity.gov. In addition, you do not even have to grab your umbrella on your way to apply—just do it online from the dry comfort of your own home or office computer.
Filed Under: Finance, Retirement
Trackback URL: https://www.50pluslife.com/2014/03/05/your-social-security-davenport-iowa-office-33/trackback/