April 3, 2014
Pinwheels for Prevention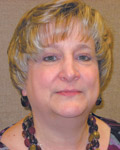 By Pam Haumann
New Parent Services Manager
Child Abuse Council
April is a time for renewal. It is when our grass begins to turn green, leaves start to form on the trees and flowers begin to bloom. But, did you also know it is National Child Abuse Prevention Month? Prevent Child Abuse America (PCAA) was founded in 1972 in response to the growing numbers of children who suffer from child maltreatment annually in the U.S. Public awareness and advocacy are the cornerstones of the PCAA organization and, as such, has been responsible for increasing our knowledge and understanding about child abuse and neglect and for disseminating child abuse prevention information.
We all have a role to play when it comes to the healthy development of our nation's children. When all children don't have equal opportunities for healthy growth and development, we put our future as a society at risk. Every day is your call to action; to be more aware, to get more involved and to be more committed to taking care of our nation's most vulnerable population – children.
When we invest in healthy child development, we are investing in community and economic development. Research estimates that implementing effective policies and strategies to eliminate child abuse and neglect can save taxpayers billions of dollars; $80 Billion to be exact. What are the costs for not doing this? Increased costs for foster care, hospitalization, mental health treatment and law enforcement not to mention the loss of individual productivity and expenditures related to chronic health problems, special education and the juvenile justice system.
Pinwheels for Prevention began as a grassroots public awareness campaign in Georgia, Florida and Ohio and quickly gained national attention. In 2008, Pinwheels for Prevention became a nationwide effort spearheaded by PCAA and its' affiliate organizations. Pinwheels for Prevention is an effort to change how our nation thinks about prevention so we can deliver on our commitment to America's children. As the new symbol for child abuse and neglect prevention, the pinwheel is an uplifting reminder of childhood and the bright futures all children deserve.
In partnership with the Child Abuse Council, the Exchange Club of the Quad Cities will plant a community pinwheel garden at the East Moline City Garden located at 100 17th Avenue, East Moline, on Saturday, April 5 at 9 a.m. Also, at 10 a.m. on Saturday, April 5, the Rock Island Arsenal, in partnership with the Child Abuse Council, will plant a pinwheel garden on post. Both events are free and open to the public.
Child abuse and neglect is preventable and preventing it is a shared responsibility. Working together, we can all help give parents and caregivers the support and tools they need to handle situations that often lead to abuse and neglect. A caring community can make a world of difference in supporting children and families. Everyone has something valuable to offer and the things children need most are free – love, time and support!
Look for Pinwheel Gardens this April across our local communities and be reminded that each pinwheel represents the hopes, dreams and aspirations of a child.
For more information about the Child Abuse Council's prevention, education and treatment programs, you can visit us at www.childabuseqc.org or contact me at pamh@childabuseqc.org.
Filed Under: Family, Health & Wellness
Trackback URL: https://www.50pluslife.com/2014/04/03/pinwheels-for-prevention/trackback/