April 3, 2014
What are the Drawbacks of Probate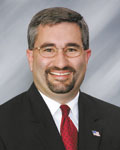 By Curt Ford
Nash Nash Bean & Ford
In this second part of our information about probate, we will review what probate is and some of the drawbacks of this legal process.
A comprehensive estate plan typically aims to achieve a number of goals. The division of assets upon your death should certainly be a primary goal of your estate plan; however, this should not be the only goal. Probate avoidance, for example, is another common goal of estate planning. In order to understand why your estate plan should include probate avoidance strategies, you need to understand the drawbacks of probate.
When you die, you will leave behind an estate. Your estate is made up of everything owned by you, or in which you had an ownership interest, at the time of your death. In order to ensure that your estate assets are transferred to the intended beneficiaries, the law usually requires your estate to go through a legal process known as probate. In addition toensuring the proper division of your estate assets, probate also provides a legal procedure for creditors of your estate to file claims against the estate. Depending on the size, value and complexity of your estate, the probate process can take from a few months to several years to complete. The time required for your estate to make it through the probate process is one of the biggest drawbacks to probate. During the time your estate is being probated, most of your estate assets are held up, and, therefore unavailable to the intended beneficiaries.
In addition, there are fees and costs associated with probate. Typically, the more assets included in probate and the longer the probate process takes, the higher the cost. The executor of your estate is entitled to a fee for services, as is the estate planning attorney who assists the executor, appraisers who are used to value assets, and accountants or other professionals whose services are needed during probate. There are also costs with managing and protecting estate assets before they are transferred to the intended beneficiaries. All of these expenses are paid out of estate assets, diminishing the total value of the estate. Money that should go to beneficiaries is spent on the costs involved in probate.
Both the time and expense of probate are reasons people choose to include probate-avoidance strategies in their estate plan. With careful planning and preparation, you and your estate planning attorney can develop an estate plan that dramatically reduces your estate's exposure to probate, saving your family and loved ones both time and money.
Nash Nash Bean & Ford are members of the American Academy of Estate Planning Attorneys and the National Academy of Elder Law Attorneys. To receive a copy of our most recent newsletter "Your Estate Matters" or for a free consultation on Estate or Long Term Care Planning, call 800-644-5345, email info@nashbeanford.com or visit our website at www.nashbeanford.com, where you may also link to our blog and Facebook page.
The firm devotes its practice primarily in the areas of estate, business and tax planning and related areas of the law, as well as elder law and trust administration and probate. We offer guidance and advice to our clients in every area of estate planning.
This column is designed for general information purposes only, and is not intended, nor should be construed or relied upon, as legal advice. Please consult your attorney if specific legal information is desired.
Filed Under: Finance
Trackback URL: https://www.50pluslife.com/2014/04/03/what-are-the-drawbacks-of-probate/trackback/