April 3, 2014
Your Advocacy Connection – We Solve Long Term Care Problems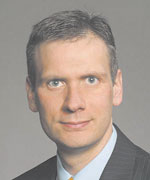 By David Chanez
GolderCare Solutions
What Does it Take? Planning and Partners
David Chanez recently joined the GolderCare Solutions team as a benefits advocate. We will let David introduce himself with his story.
Your heart valve is leaking badly. You will need to have surgery, and sooner rather than later. Not what you expect to hear you are 43 years old with a wife and 8 year old daughter that depend on you. You run 30 to 40 miles per week, watch what you eat, but I was not invincible, no one is. So on June 28, 2013, I went in for heart surgery. Thanks to a very skilled surgeon and his team, I received excellent care, and I am now doing just fine. I am running again, slower, but steady.
So what does an attorney who does estate planning for a living learn from his own personal health scare? If I had to boil it down, it comes to down to proper planning and trustworthy partners.
Since I did estate planning for a living, that planning was the easy part. I had a will in place that included trust planning for my daughter, if necessary. I had powers of attorney, if I survived but was disabled. Since I kept track of all the finances, I had prepared a spreadsheet that I updated every year laying out all the financial accounts, insurance, bills, passwords and other things that my wife would need if she had to take over the finances for herself. That was easy; I had that in place already.
In addition to the documents, I was lucky enough to work at a local life insurance company in their home office. My years there had shown to me the importance of adequate coverage, so while I was still young and healthy, I bought substantial amounts of life insurance to provide for my wife and daughter if I was not around. With the life insurance in place and with our other assets, if managed carefully, my wife and daughter should be fine. If I became disabled, I had disability insurance to help replace my income.
But even with the documents and resources in place, how could I be sure that things would be all right? Decisions would still have to be made, often in stressful situations? How would my wife cope, how could I be sure? The answer is that I had trusted partners that my wife could rely upon. I had an ongoing relationship with legal counsel who could help her with any estate and ongoing planning issues she would face. I also had trusted financial planners that were familiar with our assets and planning techniques that could make that money last a lifetime, whether I was there or not.
With my planning and partners in place, I could face my impending surgery with confidence that if something happened, my wife and daughter would be fine. This allowed me to focus on other small issues, silly things like showing my wife how to start the lawn mower. Of more importance was trying to pass on my wisdom to my daughter. I sat down and compiled several letters to her to open at particular times in her life when I thought that might be appropriate. I put those letters with our other documents and went over them with my wife again, just so she knew where everything was located.
I went over the contact information for our trusted partners, just in case.
I consider myself lucky to have had my wife at my side as my medical advocate through my hospital stay. As I was waiting for my turn to go into surgery, instead of feeling sorry for myself, I had a peace of mind knowing that I had done what I could. The legal and financial planning was in place, and trusted partners were at the ready if necessary. At that time, another patient was wheeled in, an infant with his parents. I was lucky. I had 43 great years, that infant might never have a chance.
I encourage everyone to not wait until it is too late. Meet with and establish a relationship with an attorney who regularly practices in life and estate planning to get your plans in place. Establish a relationship with a financial professional who can assure that your financial planning is in place for both the expected and unexpected. Keep those plans up to date and maintain those close relationships. Have the peace of mind knowing that if the unexpected does happen that you have done all you can to make a difficult time as easy as possible for those you love.
David Chanez is a Benefits Advocate for GolderCare Solutions. He uses his education and background in law, tax, insurance and financial planning to advocate for seniors and those who are disabled.
Filed Under: Finance, Health & Wellness, News
Trackback URL: https://www.50pluslife.com/2014/04/03/your-advocacy-connection-we-solve-long-term-care-problems-4/trackback/