April 29, 2014
PUBLISHER'S CORNER – Happy Mother's Day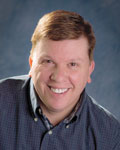 By Mike Mickle
Welcome to May everyone! Spring has sprung, the flowers are blooming and it's a special month for moms. In addition to Mother's Day, my sweet mom turns 83 this month. She epitomizes the term, unconditional love. My mom never had much to give us from a material standpoint, but she gave us something much more important. She gave us her time. In her day, mom was an excellent cook. She owned restaurants, made the best "southern style" meals I've ever tasted and her cherry cream pie is still legendary in southern Oklahoma. Mom can't maneuver around the kitchen like she could in her younger days. So, I've tried my best to recreate the cherry cream pie. I've failed more times than I've come close to succeeding. Perhaps that's because I didn't make it a labor of love like mom always did.
It wasn't just the cooking. It was also the care. I can still remember as a child seeing her walk into my room to feel my forehead when I had a fever, staying up waiting for me to get home when I was old enough to drive and even making the drive with me to the Quad Cities when I moved here almost 24 years ago. I was single, a southerner by heart and very unsure whether I'd fit in this far north. Little did I know, this would become my home. I met my beautiful wife here, we are raising our children here and we have wonderful friends. Mom is glad I'm happy, but is quick to tell me if she had known she was "giving me away" when she came here to help me get settled, she might not have made the trip!
Now, I have the pleasure of watching my wife "mother" our children. She hurts when they hurt, she's happy when they are happy and while she is quick to correct their bad behavior when they step out of line, she is also first in line to defend them in they've been wrongly accused.
Dads have an important role as well. We are there to love, support and guide our children, but we can never top mom's role. She is a child's first love and forever holds a place in their heart.
To all you moms and grandmas, Happy Mother's Day and thanks for all you do!
Best wishes,
Mike Mickle