April 29, 2014
YOUR SOCIAL SECURITY – Rock Island, Illinois Office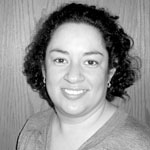 By Cristina Vital
Manager
Rock Island Social Security office
Statement from Carolyn W. Colvin Acting Commissioner of Social Security

"I have directed an immediate halt to further referrals under the Treasury Offset Program to recover debts owed to the agency that are 10 years old and older pending a thorough review of our responsibility and discretion under the current law to refer debt to the Treasury Department.
If any Social Security or Supplemental Security Income beneficiary believes they have been incorrectly assessed with an overpayment under this program, I encourage them to request an explanation or seek options to resolve the overpayment."
SOCIAL SECURITY ANNOUNCES NEW FRAUD PREVENTION UNIT IN NEW YORK

Specialized Unit to Identify Trends to Prevent Fraud Nationwide
Carolyn W. Colvin, Acting Commissioner of Social Security, announced the establishment of a centralized fraud prevention unit in New York City to identify potential fraud and detect fraud trends that can be applied to disability cases nationwide. This unit consists of experienced disability examiners who are currently involved in the re-review of disability medical decisions resulting from recent indictments in Puerto Rico and New York City. Using their specialized experience, they will collaborate with Social Security systems personnel to help build data analytics to detect and prevent fraud at the earliest possible point in the disability decision-making process.
"Social Security strives to preserve the public's trust in our programs and we have no tolerance for fraud. We are aggressive in our efforts to detect and prevent fraud," said Acting Commissioner Colvin, noting that Social Security's anti-fraud approach has resulted in a fraud incidence rate that is a fraction of one percent. "The employees in our anti-fraud unit will be our national experts, and we plan to compile data from their work to help us develop further analytical tools to find potential fraud."
This first-of-its-kind unit will start with 20 disability examiners at the Addabbo Federal Building in Jamaica, New York. Based on the trends found in the Puerto Rico and New York cases, along with further analysis of doctors' reports, the unit will use their findings to help create the systems and data analytics that Social Security will use for disability applications nationwide. As these systems develop and begin to identify new cases of potential fraud, the New York fraud prevention unit will analyze those cases to prevent fraud from happening before the agency makes a disability decision and authorizes payments.
Acting Commissioner Colvin added, "To those who would try to cheat us: We will find you; we will prosecute you; we will seek the maximum punishment allowable under the law; and we will fight to recover any money you've stolen from the American people."
If a member of the public suspects fraud, they should
contact the Social Security Office of the Inspector General at 1-800-269-0271, or visit http://oig.ssa.gov and click on "Report Fraud, Waste, or Abuse."
GIVE YOUR MOM SOME EXTRA HELP

Mother's Day is right around the corner. It's always nice to give Mom a card, flowers or candy, but this year, people all over the country are helping their moms save an estimated $4,000 annually on the cost of Medicare prescription drugs. You can help your mom too—and it won't cost you a dime.
If your mother has Medicare coverage and has limited income and resources, she may be eligible for Extra Help—available through Social Security—to pay part of her monthly premiums, annual deductibles and prescription co-payments.
To figure out whether your mother is eligible, Social Security needs to know her income and the value of her savings, investments and real estate (other than the home she lives in). To qualify for the Extra Help, she must receive Medicare and have:
• Income limited to $17,505 for an individual or $23,595 for a married couple living together. Even if your mom's annual income is higher, she still may be able to get some help. Some examples where income may be higher include if she and, if married, her spouse:
—Support other family members who live with them;
—Have earnings from work; or
—Live in Alaska or Hawaii.
• Resources limited to $13,440 for an individual or $26,860 for a married couple living together. Resources include such things as bank accounts, stocks and bonds. We do not count her house or car as resources.
We have an easy-to-use online application that you can help Mom complete. You can find it at www.socialsecurity.gov/prescriptionhelp. To apply by phone or have an application mailed to you, call Social Security at 1-800-772-1213 (TTY 1-800-325-0778) and ask for the Application for Help with Medicare Prescription Drug Plan Costs (SSA-1020).
To learn more about the Medicare prescription drug plans and special enrollment periods, visit www.medicare.gov or call 1-800-MEDICARE (1-800-633-4227; TTY 1-877-486-2048).
This Mother's Day, give your mom a gift she can really use without spending a dime—savings of around $4,000 a year on her Medicare prescription drug costs! Flowers wither and candy won't last long, but the Extra Help through Social Security will keep on giving throughout the year. And keep in mind as Father's Day approaches, you can get the same "free gift" of Extra Help for Dad! Learn more by visiting www.socialsecurity.gov/prescriptionhelp.
Filed Under: Finance, News, Retirement
Trackback URL: https://www.50pluslife.com/2014/04/29/your-social-security-rock-island-illinois-office-36/trackback/