June 5, 2014
Great Grilling for Father's Day – the MyPlate Way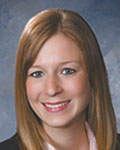 By Beth Freehill, MS, RD, LD
Hy-Vee Registered Dietician
Clinton Hy-Vee
(563) 243-6162
Celebrate Father's Day this June with a meal that is both delicious and nutritious. Your Hy-Vee dietitians suggest lean cuts of meat such as skinless chicken, sirloin steaks or fish. Serve with vegetables, fruit and whole grains.
Marinating helps enhance the flavor of meat, poultry and fish without adding a lot of extra calories, fat or sodium found in many sauces. Marinades also serve to tenderize tougher cuts of meat. It is recommended to marinate in the refrigerator, not at room temperature, to avoid the growth of harmful bacteria. Marinades only penetrate the surface of the meat; therefore, flat cuts of meat or poultry such as steaks and chicken breast will benefit more from marinades than large cuts such as roasts or whole chickens.
Coffee Peppercorn Flank Steak
Make it a meal: Serve with a salad, a baked potato and berries with a dollop with whipped cream for dessert. Makes: 4 servings
All you need:
3 Tbls. strong brewed coffee 1 Tbl. balsamic vinegar
1 Tbl. extra-virgin olive oil 1 Tbl. brown sugar
2 cloves garlic, minced 1/2 teaspoon salt
1 tsp. whole black peppercorns, crushed 1 lb. flank steak, trimmed of fat
All you do:
1. Whisk coffee, vinegar, oil, sugar, garlic, peppercorns and salt in a glass dish large enough for meat to lie flat. Add steak and turn to coat. Cover and refrigerate for at least 1 hour or up to 8 hours.
2. Heat grill to high.
3. Remove steak from marinade; discard marinade. Lightly oil grill rack (see Tip). Place steak on grill and cook for 4 to 5 minutes per side for medium-rare. Transfer steak to a cutting board and let rest for 5 minutes. Slice thinly across the grain and serve.
Tips & Notes
• Make-Ahead Tip: Marinate the steak (Step 1) for up to 8 hours.
• To oil a grill rack: Oil a folded paper towel, hold it with tongs and rub it over the rack. Do not use cooking spray on a hot grill.
Nutrition Per serving: 230 calories; 9 g fat (3 g sat, 4 g mono); 45 mg cholesterol; 3 g carbohydrates; 2 g added sugars; 23 g protein; 0 g fiber; 337 mg sodium; 284 mg potassium.
Source: www.eatingwell.com
Lemon-Pepper Marinade for Shrimp, Tuna Steaks, Chicken or Vegetables
Makes: About 1 cup
All you need:
1/2 cup lemon juice 1/4 cup Dijon mustard
1 tablespoon extra-virgin olive oil 1 tablespoon sugar
1 tablespoon crushed black pepper 1 teaspoon salt
All you do:
1. Combine lemon juice, mustard, oil, sugar, pepper and salt in a small bowl. Use 1/2 cup to marinate shrimp, tuna, chicken or vegetables.
2. Reserve remaining marinade for basting.
Nutrition Per teaspoon: 5 calories; 0 g fat (0 g sat, 0 g mono); 0 mg cholesterol; 1 g carbohydrates; 0 g added sugars; 0 g protein; 0 g fiber; 65 mg sodium; 3 mg potassium
Source: www.eatingwell.com
The information is not intended as medical advice. Please consult a medical professional for individual advice.
Filed Under: Health & Wellness
Trackback URL: https://www.50pluslife.com/2014/06/05/great-grilling-for-father%e2%80%99s-day-%e2%80%93-the-myplate-way/trackback/