June 5, 2014
On the Go With Joe Hutter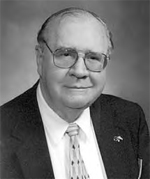 Seniors And Law
Enforcement Together (SALT)
By Joe Hutter
Volunteers are a very important part of making the United States the greatest country in the world. Many seniors have volunteered to serve this country to keep us free. We have trusted people in the past, and we think we should trust people today. On April 22, volunteers were honored in Bettendorf at a noon luncheon at the Fountains. Mayor Bob Gallagher and Congressman Dave Loebsack were there to thank the volunteers for their dedicated work and time. It is possible this program could be reduced if federal funding is cut. That would affect volunteers in both Illinois and Iowa.
There are more and more scams that are being used to steal money from seniors. One of the latest is a scam telling seniors they have won $2.4 million. The email states it is being sent from Agent Mark Ben from the Anti-Terrorist and Monetary Crimes Division at FBI headquarters. The email asks you to send $92 and give your personal information. Please do not answer these requests or any others on the telephone. If you get a letter asking for information about you and your car do not send money. There are more ways that seniors become victims of crime. WQAD TV 8 just had a news story about a local construction company taking money to add on to a couple's home. The company did not do the work but took the money. That happened years ago, and the work is still not completed. The construction company had a bad rating with the Better Business Bureau.
Earlier this year, the Quad-City Times published the results of the Best of the Best in the Quad Cities, and the Mississippi Valley Fair was voted the Best Summer Festival. July 31 is Senior Day at the fair this year, and members of the Scott County Sheriff's Office will be there to answer your questions. Members of S.A.L.T. (Seniors And Law Enforcement Together) will also be there, as well as other groups that provide services to seniors. We have members of both the Bettendorf and Davenport Police Departments. Officer Hank Jacobson has made many presentations at CASI. Mark July 31 on your calendars now, and we will look forward to meeting you. The Fair offers free rides around the grounds, as well as free entertainment on the grounds. There is a large antique tractor parade at 1 p.m. For more information, call Pam at the Scott County Sheriff Office at (563) 326-8217.
Take care.