June 5, 2014
When your family needs an Elder Law Attorney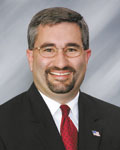 By Curt Ford
Nash Nash Bean & Ford
As we mentioned in last month's article, as the population in the United States ages, issues relating to the elderly have become a bigger concern. In this second of a two-part series, we'll help you better understand how to find the right elder law attorney for your family.
Whether for yourself or for an elderly loved one, odds are good that you will need the services of an elder law attorney at some point in the future. Because you may never have worked with an elder law attorney before the odds are also good that you don't know what questions you should ask a potential attorney. Although each situation is unique, there
are some commonly asked questions that can serve as a starting point.
1. How much of your practice is dedicated to elder law? Elder law is a specialized area of the law. Moreover, it is a relatively new area of the law. Though legal issues involving the elderly have always been around, elder law did not become a separate area of the law until the 1980s and 1990s.
2. How long have you been practicing elder law? The length of time an attorney has been practicing law does not always correspond with the attorney's abilities, but it can give you some degree of security knowing that your attorney has experience handing similar cases and issues to yours.
3. Are you affiliated with any elder law organizations? When elder law became an area of increased focus the National Academy of Elder Law Attorneys was established.
4. Can you handle all of my elder law legal needs? The elderly face a number of diverse legal issues. Ideally, you should find an attorney who is able to handle of your wishes.
5. How are fees calculated? While it is often impossible to provide a client with an accurate estimate of the total cost of representation, you should ask a prospective attorney how he or she bills and how fees are calculated.
Along with the previous questions, you should come prepared with several questions that directly apply to your specific legal issue or concern. Choosing a elder law attorney is often a time consuming, and sometimes frustrating, process; however, when you choose an elder attorney you will likely be choosing someone with whom you will be working closely with over the course of several years. For this reason, it pays to be patient and choose the best person for the job.
Nash Nash Bean & Ford are members of the American Academy of Estate Planning Attorneys and the National Academy of Elder Law Attorneys. To receive a copy of our most recent newsletter "Your Estate Matters" or for a free consultation on Estate or Long Term Care Planning, call 800-644-5345, email info@nashbeanford.com or visit our website at www.nashbeanford.com, awhere you may also link to our blog and Facebook page.
The firm devotes its practice primarily in the areas of estate, business and tax planning and related areas of the law, as well as elder law and trust administration and probate. We offer guidance and advice to our clients in every area of estate planning. This column is designed for general information purposes only, and is not intended, nor should be construed or relied upon, as legal advice. Please consult your attorney if specific legal information is desired.