June 6, 2014
After Caregiving: Forging a New Path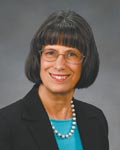 By Deb Toal
GolderCare Solutions
Your Advocacy Connection
Offering Comprehensive Long Term Care Solutions and Patient Advocacy
In recent months, we have seen many caregivers at a care giving junction. The junction that I am referring to is that sharp fork in the road from the role of primary hands-on-caregiver to the role of manager, monitor and advocate of care. Most caregivers see this coming from a distance. They may have even taken a circular route only to return to the same fork more than once. Often as they passed by they thought the sign on that fork said, "Uncharted Territory" or "Persevere" or "Guilt trip ahead."
Unfortunately, many times at GolderCare Solutions, our first contact is when the spouse or another family member has that nagging concern that providing direct care is no longer a viable option. Often safety issues raise the question. Perhaps the care has become more than a one person job, because their loved one is no longer strong enough to help himself. Perhaps a decline in the health of the caregiver raises the question. Sometimes the care now requires specialized nursing skills or a specialized placement. What started in the beginning as a few extra minutes of attention or help stretched into hours and has become a full time job.
Even though the responsibilities of primary caregiver at times are overwhelming, it may feel safer to stay the current course. Most of us feel more confident in facing what we know, even if it is difficult, rather than trying a new unknown path. At GolderCare Solutions, we have seen many caregiver-heroes. Some go to their job each day and on their "time off" provide loving care for their spouse, parent or sibling. Others take on the role of the direct caregiver 24/7. Even when the care is split between siblings, children or a professional caregiver, more resources may be needed to provide safe care.
Once the time comes for the primary caregiver responsibilities to be passed on, the sense of relief may be quickly followed by feelings of loss of purpose, loss of identity and loss of the role they have fulfilled for months, years or decades. For some spouses, there is no more denying that life for both of them has changed.
When the care receiver moves from home to a facility, the caregiver remains a vital advocate. But, because someone else is doing the physical care, the well-worn path has changed. Suddenly there is time! Lots of time. For some caregivers, this is a problem. All that time alone and all that quiet takes some adjustment. Something that was craved a short time ago now presents as a challenge.
So what is a caregiver to do? If you find yourself in this situation, here are a few tips that have helped others:
1. Remember, there will be an adjustment period as you change roles. Your new role will be an important part of the picture, no more or less, just different. Many caregivers feel that they have lost their purpose when their loved one is placed, only to find out that when someone else does the heavy physical work, they can resume their place as sweetheart or family member. Now there is time to sit and reminisce, to look at old family picture albums, or watch the birds that feed just outside the window. Now is the time to enjoy time just being with your loved one.
2. Now there is time to take care of you. Did you skip your doctor, dentist, or eye appointments? Did you drop your "Y" membership because you weren't using it? Did your nutrition suffer from too many meals on the fly? Now is the time to reclaim your healthy habits or form some new ones.
3. Reconnect with your friends and family. This may take effort on your part. People in your circle have gotten used to your time constraints. While you have been focusing on being a primary caregiver, their lives have gone on. Let your friends know you are available by inviting them to drop by for coffee or meet for a round of golf. Rejoin the group at your church or start a new one!
4. Help others or support a cause. Most likely you are a different person than when your caregiving journey began. Through the experience of caring, you have developed new skills. Some former caregivers find that sharing what they learned in a support group or offering to provide respite, or volunteering at events or in other ways, brings meaning to their experience and new purpose as they move forward.
Caregiving can be hard work, stressful and rewarding all at the same time. Moving forward can be exciting but challenging also. Find the trail that replenishes you, excites you, or renews your feeling of purpose. There is life after caregiving and you are in charge of choosing where your path leads.
Deb Toal is a Care Advocate at GolderCare Solutions Unlimited. She is an RN with Certifications in Geriatrics and in Dementia Assessment Care & Management. Deb loves the fact that at GolderCare, the Solutions truly are Unlimited.
Filed Under: Family, Health & Wellness
Trackback URL: https://www.50pluslife.com/2014/06/06/after-caregiving-forging-a-new-path/trackback/