June 6, 2014
Mr. Dolan, Is this a good time to sell my existing home and buy my senior housing?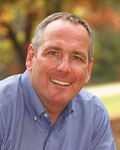 By Dan Dolan
Dan Dolan Homes
When I meet potential new home buyers who tell me they are ready to purchase their senior housing, their number one question typically is, "Mr. Dolan, is this a good time to sell my existing home?" What they really want to know is whether—and how fast—and for how much—their existing home will sell if they put it up for sale. During the last 14 years, sometimes my answer was "no." Sometimes my answer was "yes." Today, the answer to that question, in my opinion, is a giant "YES." Of course, that assumes the home is fairly priced, is in reasonably good condition and that the green shag carpeting in the bedrooms is long gone.
As for why this is a good time to sell your existing home, it's always good to have credible evidence to support that view. Through the end of December, 2013, Iowa QC listings were at the lowest number we've had since 2001. We've discussed in these columns several times why our inventory has been so depleted. As a builder, I've been working as hard as I can to remedy that situation and as an example, in Stone Gate East alone, we currently have six homes in various stages of completion. That's the most that we've had available in my recent memory, so potential buyers have a nice range of homes to select from.
By way of "evidence," our five most recent home buyers at Stone Gate East (at time of writing) sold their existing homes in record time, as well. The top prize is held by one buyer whose existing home sold before the yard sign went up. Another home sold within a week of our listing it. Two more sold within two weeks, and the fifth took three weeks to sell. Can we promise those same results to everyone? Obviously not. But, the point that I'm making here is that the limited availability of existing homes to buy means that good competitively priced homes are selling very readily.
Low mortgage rates continue to hold—but not forever
Another favorable contributing factor is low mortgage interest rates. Most of our buyers of new senior homes are selling larger homes they've owned for maybe 25 years or more and where they raised their families. The typical prospects for these homes are also family buyers to whom low interest rates are a big advantage. Lower interest rates translate to lower monthly payments and more qualified buyers. Again, that favors quicker sales transactions. But, we're hearing rumblings that these low rates cannot hold much longer. We are seeing evidence that many senior homeowners are taking the current market as an opportunity to sell their existing home and move into their preferred senior housing with everything on one floor.
Older homes keep getting older
As with all existing homes, the longer one lives there, the older the furnace, the windows, the roof, the exterior siding and paint become–along with all related systems and features. When getting ready to sell the existing home, the big question becomes whether to sell "as is" or replace the furnace, roof, heating system or upgrade the bath if that seems necessary to make the current home competitive. Regrettably, the latter option requires spending money on the home.
Accordingly, TODAY is very often the best time to sell the existing home. To help sellers better understand the current market value of their existing home, I invite all the readers of this article to visit any one of our Dan Dolan Homes locations in Davenport, Bettendorf, Pleasant Valley, Blue Grass, Muscatine or Clinton and arrange for one of our Realtor hosts to view your home to provide you with a no-cost, no-obligation Market Analysis of its estimated current value. Armed with this information, you will be able to make a better informed judgment of whether to take further action now.
See the best selection of new homes we've had in years
In spite of the bad winter that we had, our construction crews were able to build up our inventory of new homes to the point that our current supply of new senior housing offers a great variety of prices and features. For instance, at Stone Gate East in East Davenport we have new homes available starting at $258,900. We also have a freestanding unit with wonderful upgrades at $287,900, including granite and a 4-season room. Our other locations have equally attractive availabilities.
Many of our model homes are open weekdays from 11 a.m. to 1 p.m., and all are open weekends. For further information please call our office at (563)381-4088 or visit us on the web at www.DanDolanHomes.com.
Filed Under: Finance
Trackback URL: https://www.50pluslife.com/2014/06/06/mr-dolan-is-this-a-good-time-to-sell-my-existing-home-and-buy-my-senior-housing/trackback/