July 2, 2014
On the Go With Joe Hutter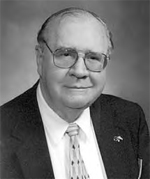 Seniors And Law
Enforcement Together (SALT)
By Joe Hutter
Guess what!! Summer is here and half of the year is gone.
The Retired Senior and Volunteer Program (RSVP) needs you. If you are 55 years old or older and want to help make our community a better place to live, think about getting involved. This is a federal program sponsored by Western Illinois Area Agency on Aging in Rock Island. There are a variety of opportunities – one-time, short-term or long-term. They can tailor a schedule for you. Volunteers are offered reimbursements for travel and meals. You can work with animals, children or adults in the fields of health services, on the telephone, at museums, be a caregiver, reading programs, and on and on. This is a chance to meet other people and help organizations. For more information call the Area Agency RSVP at (309) 793-4425. You don't have to live in Scott or Rock Island County. Give it a try, as I know you will be glad you got involved.
Remember to put July 31st on your calendar to go to the Mississippi Valley Fair on Senior Day. Members of the SALT Program, the Scott County Sheriff's Office and the Davenport and Bettendorf Police Departments will be there. Triad always has good items or information on programs for you.
If you would like to have someone speak for a program, please call Pam at the Scott County Sheriff's Office at 326-8217. Remember if you have any information or questions concerning fraud, you can check with the Attorney Generals Office in Des Moines toll free at 1-888-777-4590.
Take care.