July 2, 2014
Protecting our Children as They Enter Adulthood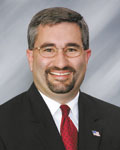 By Curt Ford
Nash Nash Bean & Ford
You proudly watch as your son crosses the stage and receives his high school diploma. After years of nurturing and teaching you smile and blink back the tears as he takes this step into independence and adulthood.
But what happens if he stumbles along this path? Is he – or you – ready for all the responsibility that suddenly landed on his shoulders when he turned 18?
This is when your child reached the age of majority in most states and magically transferred into an adult. You might look at your 18-year-old and see an average teenager, but the state sees a grownup. In the eyes of the government, your son is now capable of registering to vote, enlisting in the armed services, managing his own money or other assets, and taking care of his own decision-making, whether you agree with his decisions or not.
As your son takes this important step into adult, it is important to know that without proper documentation, you are no longer [allowed] to make medical and financial decisions on your son's behalf. This means you may not be able to direct medical care or access medical records or bank accounts, even in an emergency.
Once your son turns 18, and especially before sending him off to college or into the working world on his own, there is a set of legal documents that protect both him and you:
• A HIPAA document: Designed to prevent anyone from abusing another individual's medical information, the Health Insurance Portability and Accountability Act prevents medical personnel from releasing any patient information to unauthorized individuals. Once a child turns 18, this includes his parents. The HIPAA Authorization Form allows you access to his medical records: from something as simple as obtaining vaccination records for school to transferring new healthcare records during an emergency.
• A Health Care Power of Attorney: In addition to the HIPAA Authorization, a Health Care Power of Attorney legally allows you to act as an agent in a medical emergency if your son is incapacitated.
• A Property Power of Attorney: This document allows you to act as an "agent" for your child, if he is unable to make a request himself on any property in his name, including a car, apartment, student loans or bank accounts. This is
especially helpful if your child travels abroad or attends school several hours away from home.
Although these documents provide a level of protection to your child once he turns 18, they do not supersede his ability to make his own medical or financial decisions. They are simply measures to protect him in an emergency.
Regardless of the age of our children, we always want to protect them. A Student Legal Packet of these documents is an easy way to safeguard them as they embrace their adulthood and new rights.
Nash Nash Bean & Ford are members of the American Academy of Estate Planning Attorneys and the National Academy of Elder Law Attorneys. To receive a copy of our most recent newsletter "Your Estate Matters" or for a free consultation on Estate or Long Term Care Planning, call 800-644-5345, email info@nashbeanford.com or visit our website at www.nashbeanford.com, where you may also link to our blog and Facebook page.
The firm devotes its practice primarily in the areas of estate, business and tax planning and related areas of the law, as well as elder law and trust administration and probate. We offer guidance and advice to our clients in every area of estate planning.
This column is designed for general information purposes only, and is not intended, nor should be construed or relied upon, as legal advice. Please consult your attorney if specific legal information is desired.
Filed Under: Family
Trackback URL: https://www.50pluslife.com/2014/07/02/protecting-our-children-as-they-enter-adulthood/trackback/