July 31, 2014
Are There Alternatives for Managing Property When Someone Becomes Incapacitated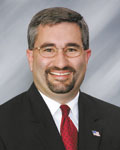 By Curt Ford
Nash Nash Bean & Ford
For perfectly understandable reasons, people often prefer not to think about their own mortality. As a result, however, they often put off creating an estate plan which is a huge mistake. Those same reasons and results also apply to the subject of incapacity. People don't want to consider the possibility of a tragic accident leading to their sudden incapacity. That, in turn, causes them to put off creating an incapacity plan.
Much as we prefer not to think about it though, the reality is that incapacity can strike anyone, at any age. If you become incapacitated, who will manage your affairs and your property? Without planning ahead, a significant amount of time and money can be wasted answering those questions. Understanding the alternatives for managing your property in the event of your incapacity is a good place to start in your incapacity planning in the Quad Cities.
First, it helps to be clear on why pre-planning is important. Let's assume you own a home that is titled in your name alone. Assume further that a catastrophic car accident leaves you incapacitated tomorrow. Someone needs to take over the management of your home in the short run and may need to rent out or even sell the home down the road. Without prior arrangements, a family member or friend will need to petition a court for the authority to manage your property. At the very least, this will take time and money. If more than one person wants to control your property, a court battle can ensue, wasting additional time and money and causing a rift among family and friends.
So, how can you prevent this from happening? There are three common alternatives for managing property when
someone becomes incapacitated that do not require court intervention:
• Joint ownership – you can add someone to the title of your home, which creates a joint ownership situation. Though this allows the individual to manage the property, it cannot be sold by a co-owner alone.
• Power of attorney – a durable POA will survive your incapacity and can be structured to give an agent whatever authority you want to grant with regard to your home.
• Revocable living trust – this option is the most versatile and can be used to control any, or all, of your assets in the event of your incapacity. It works by creating a revocable trust and naming yourself as the trustee and also naming the person you wish to have control over your property in the event of your incapacity as the successor trustee. You then transfer your home, and any other property you wish, into the trust. If you become incapacitated, the successor trustee
automatically takes over as trustee and has control over all trust assets.
Nash Nash Bean & Ford are members of the American Academy of Estate Planning Attorneys and the National Academy of Elder Law Attorneys. To receive a copy of our most recent newsletter "Your Estate Matters" or for a free consultation on Estate or Long Term Care Planning, call 800-644-5345, email info@nashbeanford.com or visit our website at www.nashbeanford.com, where you may also link to our blog and Facebook page.
The firm devotes its practice primarily in the areas of estate, business and tax planning and related areas of the law, as well as elder law and trust administration and probate. We offer guidance and advice to our clients in every area of estate planning.
This column is designed for general information purposes only, and is not intended, nor should be construed or relied upon, as legal advice. Please consult your attorney if specific legal information is desired.