July 31, 2014
How seniors can live in a new Dan Dolan home for around $900 a month including real estate taxes, insurance, utilities and more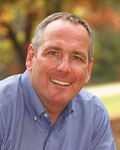 By Dan Dolan
Dan
Dolan Homes
As one of the leading home builders of senior housing in the area, we are always searching for ways to help our buyers enjoy quality housing at the lowest possible cash outlay. And seniors are always reminding us that a key priority of theirs is to preserve their wealth. It took them a lifetime to build up whatever resources they enjoy today, and they need to know that they are doing whatever is prudent to help retain it to ensure their own security. And, if possible, retain some of the resources to pass on to their offspring.
Some months ago, I wrote about a number of our homebuyers who live in their Dan Dolan homes at a monthly cash outlay of around $800 to $900, depending on the cost and size of the home and the level of real estate taxes they incur. As recently as a few weekends ago, I went through this computation for a 74-year-old couple thinking about buying a $296,900 model at Stone Gate East in East Davenport. The estimated monthly cash required amount we arrived at in their case was around $900. That included real estate taxes, HOA for lawn maintenance and snow removal, insurance, gas and electric, water, sewer service and trash pickup. Couples tell me that level of cash outlay tends to be manageable without having to liquidate assets or dip into savings. The cash sources are generally any combination of receipts from pensions, social security and sometimes dividends.
The mechanism that helps facilitate this approximately $900 monthly outlay is the Reverse Mortgage for Purchase– available to couples age 62 and over. A one-time mortgage down payment of roughly half the purchase price of the new home is the only mortgage payment required. The down payment usually comes from the proceeds of the sale of the existing home. Occasionally, there may even be funds left over from the transaction, which may then be reinvested or set aside for possible future use. Monthly cash outlays are for normal operating expenses, because with a reverse mortgage for purchase, there are no further ongoing monthly mortgage payments ever, and the mortgage balance is paid off when the home is sold. The estate has no residual mortgage obligation beyond the proceeds from the sale price of the home. In summary, the beauty of this program is that it helps preserve any savings and 401K resources the buyers may have; it requires no monthly mortgage payments; the estimated monthly operating costs are generally within monthly income levels and the estate is not burdened with a residual debt upon sale of the home. As some would say, "What's not to like?"
Importantly, moving to a Dan Dolan home with everything on one floor often makes it unnecessary to resort to an expensive independent living facility where annual costs can exceed $40,000 or more. That's a major preservation of wealth. Equally important, senior couples tell us that "there's no place like home," where one can enjoy a yard, a garden, pets and a double garage just a few feet from the kitchen door. Add in our wider doorways, a step-in master shower, lawn maintenance, snow removal, energy-efficient heating and cooling, tons of storage space and a very convenient location close to medical, restaurants, shopping and the new Eastern Avenue library. Again, what's not to like?
s much as we hate to think of it, the national economic scene will require us to implement a 2 to 3 percent price increase in our new homes before year's end. We dislike having to do it! And we will delay implementation for as long as we can! Additionally, we will hold to current prices on any offers pending at the time of announcement. We encourage all our prospects to give serious consideration to their housing needs soon and to initiate the purchase process as soon as possible. Buying at current prices could save buyers some $6,000 to $9,000. We have some homes available for immediate occupancy, and others are in various stages of construction. Our current production backlog dictates a six-month construction cycle so homes contracted in late 2014 will be delivered in early 2015. We can also work with buyers in developing the timetable that best meets their needs.
By way of added incentive to buyers, all new Dan Dolan homes in Davenport qualify for the Davenport Now incentive program which would have the net effect of further reducing the home purchase price by an estimated $6,000 to perhaps $10,000 depending on the final purchase price of the home.
We encourage prospects to visit our home sites as soon as possible and to discuss their needs with our Realtor hosts. Most Dan Dolan model homes are open weekends and by appointment. We hope to see you soon and look forward to working with you.
Filed Under: Finance
Trackback URL: https://www.50pluslife.com/2014/07/31/how-seniors-can-live-in-a-new-dan-dolan-home-for-around-900-a-month-including-real-estate-taxes-insurance-utilities-and-more/trackback/