September 2, 2014
Changing Lifestyles – Longer Retirements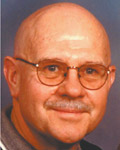 By Richard J. Schillig, CLU, ChFC, LUTCF
Independent Insurance and Financial Advisor
Change is a reality in our lives. Included is the changing outlook on retirement longevity. Clearly these new realities are reshaping American retirement and call for new planning strategies. Traditionally retirement planning has always been about the accumulation years. That objective was to save in multiple accounts sufficient assets to support a comfortable lifestyle in retirement. When retired, this accumulation objective needs to change from accumulation of assets to distribution of assets. Furthermore, today's healthier lifestyles brings on the additional objective to plan for longer retirements.
Retirement years could potentially last more than 30 years and longer for couples. LIMRA (Life Insurance Marketing Research Association) states the probability of a 65-year-old male living to age 83 is a 50 percent chance, and there is a 25 percent chance he will live to age 89. For the ladies, what is the probability of females age 65 living to age 83? According to LIMA that, too, is a greater than 50 percent chance. In addition, women have a 25 percent chance of living to age 92. LIMRA also cites with regards to couples, one person of that couple has 50 percent probability of living to age 90, and one person of that couple has 25 percent probability of living to age 94.
We know interest rates in accumulation of retirement assets have a big impact on the total value of that money. But the interest rate is even more important during the distribution phase of retirement planning. Once we begin taking distributions in retirement, the higher the return – the LONGER the money will last. The lower the rate of returns in retirement distribution, the shorter the time the money will last. We know we need to have higher rates of return in retirement. Today's lower interest environment presents a huge challenge in today's world. Further, we know spending for housing and healthcare are most likely to increase. Lower interest rates and higher costs are real issues today.
Retirement planning today must include knowing the assets we have can maintain our lifestyle for today's longevity with increasing costs. Our retirement analyzer service will provide solid evidence of the life expectancy of our retirement money. Will our retirement money be sufficient to maintain our lifestyles throughout retirement? I encourage all of our readers to take advantage of our retirement analyzer service. Know that the retirement plan you have will endure or develop plans to insure that the plan does support us for lifetime.
After many years in financial planning – planning for accumulation of assets and planning for distribution of retirement assets, I come to the conclusion that annuities properly structured and tired may answer many of these retirement challenges. Annuities are probably the most misunderstood product in the world. Attorneys, accountants, many financial professionals and certainly many consumers do not understand or have a limited understanding of annuities. Annuities are simply financial products issued by life insurance companies. Banks provide savings accouonts & certificates of deposits along with multiple other products and services. Brokers provide individual securities and mutual funds along with other products and services. Life insurance companies issue annuities along with other products and services.
As an independent life and health insurance agent, our area of specialty has developed in using multiple annuities to manage and protect assets safely from the many risks our retirement dollars face in life and those risks that are enhanced as we retire. These risks in addition to the longevity risk include stock and mutual fund market volatility, high costs of health care, taxation, inflation. We all face the same risks. The degree of risk for each various with individual circumstances. We welcome the opportunity to determine the appropriateness of our services for your retirement nest egg. Note our ad on Retirement Analyzer. Take advantage of this no-cost service.
Filed Under: Finance, Retirement
Trackback URL: https://www.50pluslife.com/2014/09/02/changing-lifestyles-longer-retirements/trackback/