September 2, 2014
Stunned by an Unusual Question!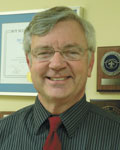 By Bob Morrison and Mary Huebbe
Marketing & Development Director Ridgecrest Village
When planning to move to Ridgecrest, a resident named Mary was surprised by the number of her peers who asked questions about her move, such as, "How long have you been sick?", "Is your sight getting worse?", or "Do you have cancer?" She is extremely active in our community, both as a participator and leader for others. Fortunately, she received these comments with a smile and good humor. She believes our community should know more about the welcoming feeling of friendly residents and the active lifestyle of our community.
Mary replied to those questions, saying, "Oh, you are joking!" That showed their concept of Ridgecrest is not correct! How sad; they must have a 'Nursing Home' concept. She added, "I have to admit that we didn't know Ridgecrest was this big until we came for an Open House. I saw a little advertisement is a magazine and told my husband, 'Let's go to this! We don't have to sign up for anything, just go and see. We signed up two days later and never regretted our decision! Three years ago I started a Bible Study with the help and support of Chaplain Sue. We have had Christmas parties and like having 'Meet and Greet' parties for the new residents that moved into our building." Joe still goes into work, golfs regularly, and is the President of the Ridgecrest Council. Both Joe and Mary enjoy volunteering to greet visitors.
Curious, we asked other people living at Ridgecrest for their thoughts. Sue said, "I've never been so busy since I moved in here!" Wilma (one of our Centurions ) said, "I couldn't be in a better place. People are so active here. I've been volunteering to help others for years, I feel good doing it."
Lucille and Jim moved to Ridgecrest from the Quad City Illinois side of the River. They related, "As our friends and community in Illinois got word that we were moving, we soon discovered that they had the mistaken notion that we were moving to a nursing center community. As they have visited us, the common reaction as they enter our Cottage and see Ridgecrest as a Living Community is, 'Wow! This is nicer than we expected!' or 'I've driven by but had no idea how big it is and what it offers.' Our daughter, who works in a senior living community in St. Paul, had been coaxing us to move there when we were ready to leave our farm. She visited us and had a tour of Ridgecrest and remarked, 'There is no facility in the Twin Cities that even comes close to Ridgecrest!' She ceased her search and encouraged us to move here. She supported our Ridgecrest decision 100 percent."
Lucille and Jim continued, "We love our Cottage with its front and back yard and garage. Our Cottage quickly felt like home. The socialization with many new friends; amenities of housekeeping, yard care, maintenance, healthy and wonderful food; activities as many as one chooses – Ridgecrest offers more than we had ever hoped for. The facility, staff, and residents have been so welcoming since we moved in May 2013." Lucille added, "We are comfortable knowing that if either of us should need a different level of care, that is in place for us. We have Independent Living, Assisted Living, and if needed, Crest Health Center. Until that time should come, we are enjoying our independent living and appreciate being 'spoiled' by Ridgecrest on a daily basis."
When asked about what she tells her friends, Jeanne said, "Come in and have fun. I started out 41 years ago with my husband in a cottage and later moved into an apartment in Terrace." Jeanne also added a strong message to couples, "Don't let your kids take the responsibility for your retirement years. By learning the facts on elder living like we did, you can constructively make up your own mind!"
Gene spoke with passion, "Moving here with my wife was the most wonderful thing. Most people don't get a second chance like we did. We left our home of 42 years for a better life. Our kids do not have to worry about us, because we have it made here!"
Stories from our residents' experiences are definitely uplifting and affirm the way they live a productive and healthy life. The results of sharing their ideas and participation will make the effort well worth it. And you are worth the effort! Enjoy a fruitful life at Ridgecrest Village. Call Bob or Mary at (563) 391-3430.
Filed Under: Family
Trackback URL: https://www.50pluslife.com/2014/09/02/stunned-by-an-unusual-question/trackback/