September 2, 2014
YOUR SOCIAL SECURITY Rock Island, Illinois Office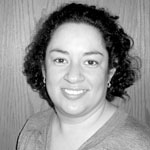 By Cristina Vital
Manager
Rock Island Social Security office
SOMEDAY IS CLOSER THAN YOU THINK

For many people, Someday is an elusive day on the far-off horizon—always close enough to see, but too distant to touch. Perhaps Someday you plan to go skydiving. Or, enter a hot dog-eating contest. Maybe Someday you plan to ride a mechanical bull. Or, travel around the world. Or, visit all of America's national parks. Someday, you may want to retire. If you are mid-career, Someday, you may need to start planning for retirement. Even if you are just now starting your career, Someday, you're going to want to see what your future benefits will be and check your earnings for accuracy. Well, get ready, because Someday has arrived. Open a my Social Security account at www.socialsecurity.gov/myaccount, and you'll see what we mean.
Millions of people have already opened an account, taking advantage of the benefits of my Social Security. Why are so many Americans opening accounts? Because my Social Security is fast, easy, and secure. It's a convenient way to check your earnings record, get up-to-date, personalized estimates of retirement, disability, and survivors benefits, and access your Social Security Statement. With a my Social Security account, you can plan for your retirement and get help figuring out how to save for your future. If you already receive benefits, you can manage them online by starting or stopping your direct deposit, changing your address, and getting an instant proof-of-benefits letter.
Someone opens a new account just about every six seconds. Considering there is only one skydive every 16 seconds, opening a my Social Security is even more popular!
That elusive Someday that you thought might never come is here now. You'll find it at www.socialsecurity.gov/myaccount.
FOOTBALL AND SOCIAL SECURITY

Good coaching and a great playbook can make all the difference in the world for a winning football team. Fail to create a sound game plan, and you're likely to miss opportunities and fall behind.
The same is true for retirement—except you call the plays, including when to retire and how much to save. If you walk onto the retirement field without a game plan, you may have to work longer than you had hoped. You certainly don't want to find yourself unable to have the comfortable retirement you envisioned.
You may have to call your own financial plays, but Social Security has tools to help you. We can help you decide what options might be successful in any situation you may find yourself in.
For example, how much can you expect to get from Social Security? How much more could you get if you worked a year longer? Two years? What about your spouse, if you are married? And, are you saving enough in addition to your expected Social Security benefits?
By simply visiting www.socialsecurity.gov, you can get answers to all of these questions. You will find several financial planning tools, including our easy-to-use and secure Retirement Estimator. You can use it to get quick retirement estimates based upon your own earnings record. It's like training camp for financial planning.
All you have to do is provide some information about yourself to verify who you are for security purposes—your name, Social Security number, date and place of birth, your mother's maiden name, and an estimate of your last year's earnings. The Retirement Estimator will then create Social Security benefit estimates based on your entire career earnings record. The Retirement Estimator shows what you could receive in Social Security benefits if you retire at age 62, what you could receive at your full retirement age, and what you could receive if you work until age 70.
Interested in other play options, such as what will happen if you made more money in the future? Or, if you want to stop work at a different age than the three we show you? You can try out alternate game plans using the Retirement Estimator if you change your mind about your initial retirement plan. The last thing you want to do is depend on a "Hail Mary" pass when it comes to your retirement. With a good game plan, you will score a retirement touchdown.
Remember what one of football's most accomplished and respected coaches, Vince Lombardi, said: "There's only one way to succeed in anything, and that is to give it everything." So give everything you have to developing the playbook for your retirement. And the best place to begin your game plan for a successful retirement is at www.socialsecurity.gov.
EASY WAY TO GET BENEFIT VERIFICATION

Need verification of your Social Security benefits? There's no need to visit or call an office to get the verification you need. Simply visit www.socialsecurity.gov/myaccount.
There are a number of reasons you may need written verification of your Social Security benefits. You may need to provide it to an energy assistance program or for subsidized housing. Perhaps you're ready to make a major purchase, and you're trying to get a loan from a bank or financial institution. Or, maybe you're applying for state benefits or moving into a new apartment or home. You can use this benefit verification letter for any reason that someone requires proof of your income. The letter is also an official document that verifies your Medicare coverage, retirement or disability status, and age. If you need verification that you have applied for benefits but have not yet received a decision, it also serves as proof that you applied. If you need verification of your income from Social Security, obtaining it is easy and convenient.
Create a my Social Security account, and you can instantly get your benefit verification letter online and obtain one anytime you need it. You also can use your account to manage your benefits, check your benefit amount, or change your address, phone number, and direct deposit information. You can also get a benefit verification letter mailed to you by calling 1-800-772-1213 (TTY 1-800-325-0778). However, for most people, getting the verification online is the most convenient way to get what they need. Get your benefit verification letter by registering today for a my Social Security account at www.socialsecurity.gov/myaccount.
Filed Under: Finance
Trackback URL: https://www.50pluslife.com/2014/09/02/your-social-security-rock-island-illinois-office-40/trackback/