September 30, 2014
It's Baaaaaaack – 2014 Medicare Annual Enrollment, October 15 to December 7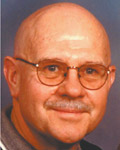 By Richard J. Schillig, CLU, ChFC, LUTCF
Independent Insurance and Financial Advisor
Time really flies when having fun!! We are having fun! We are having fun helping people with their Medicare decision. Let's clarify – having fun is not making fun of people. But we are having fun explaining to people what initially seems simplistic options or choices we have for Medicare. Then the details begin to add complexity and confusion. When government(s) gets their hands on anything, government tends to provide horrendous details and regulations resulting in more confusion. Typical. Government has been very successful in confusing everyone with Medicare choices. Regardless if you are new to Medicare or have been enrolled in Medicare, each year the Center for Medicare/Medicaid Services sets the Annual Enrollment Period (AEP). This year AEP begins October 15 and continues through December 7. During the AEP, Medicare folks may change their Medicare plan choice for the 2015 year.
Medicare folks – if you are satisfied with your Medicare Choice – the plan will renew automatically. Automatic renewal requires no action on your part UNLESS the insurance company has notified you of a significant change or cancellation of your plan. But if you are NOT satisfied with your plan choice for Medicare, the AEP allows you an opportunity to change this choice for 2015.
The AEP applies to folks already on Medicare. If you are new to Medicare – aging in – to Medicare you have an Initial Enrollment Period. This period, the Annual Enrollment Period, applies to individuals currently on Medicare that wish to make a change for the new-year.
The choices for Medicare are either Original Medicare or the Medicare Advantage Plan. There are pros and cons to the Original Medicare Choice and pros and cons to the Medicare Advantage Plan Choice. Which is best for you?? That is the part that begins to get confusing. You see, the Original Medicare Choice then involves the option of participating in a Medicare Supplement. There are multiple Medicare Supplement Plans. These plans are standardized by regulation. Consequently Medicare plan benefits are the same from insurance company to insurance company. The premium may change from company to company but the benefits are standardized. Medicare supplement plan F benefits with one insurance company will have identical benefits with another insurance company.
Medicare part D – the prescription drug – part of Medicare brings additional complexity and confusion. In these Medicare regions there are approximately 18 prescription drug plans. Electing Original Medicare with a supplement brings in the near mandatory choice for a prescription drug plan. Which prescription drug plan is best for you?
Aging in to Medicare and confused? OR currently on Medicare and still confused? That's standard. Our monthly Community meeting scheduled for Oct 15 and again on Oct 30 is designed to help understand choices for Medicare. Join us on one of these dates….see our ad below.
Filed Under: Finance, Health & Wellness, News, Retirement
Trackback URL: https://www.50pluslife.com/2014/09/30/its-baaaaaaack-2014-medicare-annual-enrollment-october-15-to-december-7/trackback/