September 30, 2014
What is Area Agency on Aging?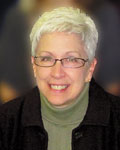 By Peggy Dykes
Community Relations Director
Milestones Area Agency on Aging
Area Agencies on Aging (AAA) were established under the Federal Older Americans Act (OAA) in 1973 to respond to the needs of Americans age 60 and over. By providing a range of options that allow older adults to choose the home and community-based services and living arrangements that suit them best, AAAs make it possible for older adults to remain in their homes and communities for as long as possible. Milestones Area Agency on Aging is one of six AAA's in Iowa. In the Illinois Quad Cities, Western Illinois Area Agency on Aging provides comparable services and programs.
Milestones is a resource for programs, services and information. The 17-county service area reaches out to approximately 100,000 people aged 60 and older living in Appanoose, Clinton, Davis, Des Moines, Henry, Jefferson, Keokuk, Lee, Louisa, Lucas, Mahaska, Monroe, Muscatine, Scott, Van Buren, Wapello and Wayne Counties. Offices are located in Davenport, Clinton, Muscatine, Burlington and Ottumwa.
Milestones provides accurate, unbiased information on various aspects of life. Individuals, concerned families or friends, or professionals working with issues related to aging can receive information tailored to their situation. Milestones provides information on a broad range of programs and services and offers some direct services as well to those 60 and over.
Milestones helps individuals age 60+ stay independent by coordinating a variety of long-term care services in the home through community service providers.
Nutritious hot noon meals are served to people age 60+ at local Nutrition Centers for a $3.50 donation. Monthly menus are available and reservations are required. Home delivered meals are available in some areas. Milestones offers workshops on falls prevention and chronic disease self-management. Community education presentations are available on many topics.
Milestones can be contacted toll free at 1-855-410-6222 or by visiting the website www.milestonesaaa.org.
Peggy Dykes is Community Relations Director at Milestones Area Agncy on Aging. She can be reached at (563) 324-9085, ext. 212 or at pdykes@milestones aaa.org,