September 30, 2014
YOUR SOCIAL SECURITY – Rock Island, Illinois Office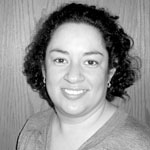 By Cristina Vital
Manager
Rock Island Social Security office
TRICK, DON'T TREAT, CYBER CRIMINALS

Kids and kids at heart look forward to the end of October, when we use tricks and treats in equal measure to celebrate Halloween. But be careful that you're not fooled by a different kind of trickster looking for a larger handout—such as your identity.
October also is Crime Prevention Month and National Cyber Security Awareness Month. So it is the perfect time to remind you to safeguard your personal information—whether it's online, on paper, or given out in person. Don't share your personal information, such as your full name, date of birth, mother's maiden name, and your Social Security number, with anyone unless you are certain it is safe. Shred paperwork that includes personal information before throwing it out. And never reply to emails claiming to be from Social Security and asking for such information. Finally, don't carry your Social Security card or number with you. These tips should help reduce your risk of identity theft.
Identity theft is one of the fastest-growing crimes in America. If you think you've been the victim of an identity thief, you should contact the Federal Trade Commission at www.ftc.gov/bcp/edu/microsites/idtheft. Or you can call 1-877-IDTHEFT (1-877-438-4338); TTY 1-866-653-4261.
Learn more about identity theft by reading our publication, Identity Theft And Your Social Security Number, available at www.socialsecurity.gov/pubs.
SPANISH SPOKEN HERE: SOCIAL SECURITY SPEAKS YOUR LANGUAGE

During National Hispanic Heritage Month, which runs from September 15 to October 15, Social Security recognizes the many contributions of Hispanic Americans and celebrates Hispanic heritage and culture. Our award-winning website provides information and services in Spanish. Find out why by visiting www.segurosocial.gov. It features more than 100 public information pamphlets, leaflets, and fact sheets in Spanish. The website also lets visitors use benefit calculators, sign up for direct deposit, and locate their nearest Social Security office. Our popular Retirement Estimator, available in Spanish, provides instant, personalized estimates of future retirement benefits. Check it out at www.segurosocial.gov/calculador.
If you want to visit an office and speak with someone in Spanish, we have interpreter services available if there is not a Spanish-speaking representative working in the office. In addition, our national toll-free number (1-800-772-1213) provides automated prompts in Spanish for callers.
So whether it's via the Internet, our national 800 number, or through face-to-face office visits, Social Security remains committed to providing quality service to an increasingly more diverse American public.
Filed Under: Finance, Retirement
Trackback URL: https://www.50pluslife.com/2014/09/30/your-social-security-rock-island-illinois-office-41/trackback/