July 6, 2015
Hilltop Campus Village
Ascentra Credit Union Announces Grand Opening in the Hilltop Campus Village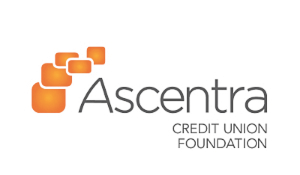 Grand Opening
If you have driven anywhere near Brady and Locust, you have undoubtedly seen the new construction on the corner. It is the new home of the Acentra Credit Union branch. Currently, that branch is at 122 E 15th Street, Davenport, IA – a location with no drive-thru and limited parking. Their new building will have a drive-thru and ample parking!
Ascentra Credit Union is extremely community oriented. They look forward to being a big part of the Hilltop Campus Village of Davenport. They have been a good neighbor at their 15th street office, but are extremely excited to be able to do more from the new location.
Backyard BBQ
Saturday, August 22, 2015
1 – 4 p.m.
FREE event! Open to the public.
To kick this venture off, they will be having a Grand Opening celebration on Saturday, August 22. The time is 1 to 4 p.m. They are calling it the Backyard BBQ: the Community Grand Opening. There will be grilled food and musical entertainment for the afternoon. This event is free and open to the public. They encourage anyone to attend.
Ribbon Cutting Ceremony
Monday, August 24, 2015
PLUS  fun activities and raffle give-aways all week long Aug. 24-29 at the new branch!
But wait… this is just the Grand Opening. The festivities don't stop there. The official ribbon cutting ceremony will be Monday, August 24. That will be followed by the weeklong activities at the new branch office. Come join them for the fun activities and the raffle prize giveaways all that week. They look forward to meeting you.
Filed Under: Community
Trackback URL: https://www.50pluslife.com/2015/07/06/hilltop-campus-village-2/trackback/