July 27, 2016
Max's Musings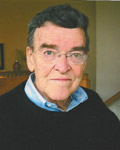 By Max Molleston
Like lots of other ideas, statements and documents, poetry is sometimes hard to understand. That's because it is an individual take by the writer, reader or listener of an observation, an idea, and in the end, sometimes, imagination. My approach centers on observe and report. Much of that time fellow reporters of news for radio and television broadcasts got to meetings and other events, helped with audio tape or film to get it on the next news. More than one-hundred years ago the poet Vachel Lindsay said, "A poem or a story, though published in the biggest United States magazine on the newsstand, is not published at all; the fight has to begin all over again if it is to win any place as a "classic," even for a year." That means work by some mentor and the poet to gain recognition of some kind. Highlight the word 'work.' Vachel Lindsay worked up forty lines on the poem to follow. We present eight.
The Bronco That Would Not Be Broken
You were born with the pride of the lords great and olden
Who danced through the ages, in Corridors golden.
In all the wide farmplace the person most human.
You spoke out so plainly with squealing and capering,
With whinnying, snorting, contorting, and prancing,
As you dodged your pursuers, looking askance,
With Greek footed figures, and Parthenon paces,
O bronco that would not be broken of dancing.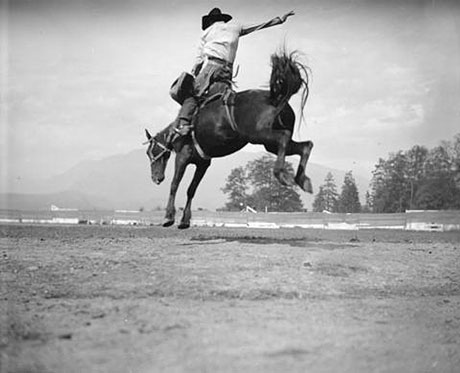 Imagine this: from 1906 to 1913, Vachel Lindsay walked from his hometown of Springfield, Illinois through the Midwest and Southwest, trading copies of his book "To Be Traded For Bread" for a night's lodging. This was a personal publicity trip on foot and it's written, Lindsay's rich recitations of his poems was a big plus for him. Poetry needs to be heard, as we know.
The poet E. E. Cummings, a successful experimenter in structure of poem, almost always used lower case English alphabet. About that capital "I", Cummings felt the capital lent itself to a feeling of self-importance and pride, with which he disagreed. Cummings style also set him apart as an experimenter bringing a newness to his structures. This poem is in standard form, however, and we present the final eight lines of twenty total.
i am a little church (no great cathedral)
i am a little church (far from the frantic world
with its rapture and anguish) at peace with nature
— i do not worry if longer nights grow longest;
i am not sorry when silence becomes singing
winter by spring, i lift my diminutive spire to
merciful Him Whose only now is forever:
standing erect in the deathless truth of His presence
(welcoming humbly His light and proudly His darkness)
Walt Whitman was roundly criticized for his stylistic Leaves of Grass book, which he revised to the time of his death. Whitman, trained as a carpenter, responded to his critics in this manner. " I round and finish a little. The reader will always have his or her part to do, just as much as I have had mine." The poetry of Walt Whitman stands alone, newly expressing the American language of his and this time.
It continues to be a time to get to your local and state fairs, premier Midwest stuff. Please revisit this place in September.