November 2, 2017
Flavors of Fall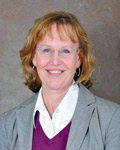 By Nancy Dew, MS, RD, LD
Hy-Vee Registered Dietician
(563) 264-2420
ndew@hy-vee.com
Fall brings an abundance of flavorful, seasonal foods that are packed full of nutrition! Now is the time to take advantage of these flavorful fall foods and the nutrition they provide.   
Cranberries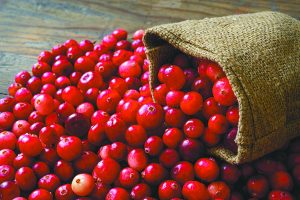 October is the peak month of harvesting cranberries so fall is their season. Cranberries are grown on vines in bogs, or wet marshy areas. Cranberries are known for their bacteria-blocking compounds that have been linked to the prevention of urinary tract infections. New research is showing these compounds may also be helpful in preventing ulcers and gum disease. Cranberries' rich antioxidant content may help reduce inflammation and increase heart health.  Cranberries come in a variety of forms with varying nutrition content. Fresh, frozen, canned, dried and cranberry juice all contain the bacteria-blocking compounds. If fresh or frozen cranberries are too tart for you, make them into a sauce by boiling them with water or low-sugar orange juice just until they pop.  Overcooking the cranberries will increase theirbitterness.  Fresh cranberry sauce is excellent stirred into oatmeal or plain Greek yogurt. Better yet, stir all three together for a creamy fall treat. When choosing dried cranberries or juice, look for ones with no or less added sugar.
Apples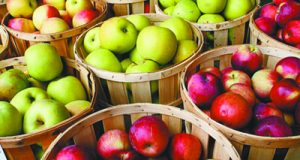 More than 2,500 varieties of apples are grown in the U.S. There is sure to be a variety to please even the pickiest eater! The saying "An apple a day keeps the doctor away" has scientific merit. One study found eating an apple a day helped reduced LDL (bad) cholesterol. Regular apple consumption has also been linked to weight loss, improved gut health, cancer prevention and reduced inflammation.  There are many ways to add apples to your daily diet. The easiest way is to wash and eat! Or add chopped apples and a dash of cinnamon to oatmeal before cooking it for a flavorful fall treat. Apples and oatmeal make a great fall combo in bars, cookies and breakfast breads as well. Keep in mind, apples ripen six to 10 times faster at room temperature, so if you want your apples to last longer, store them in the refrigerator.
Squash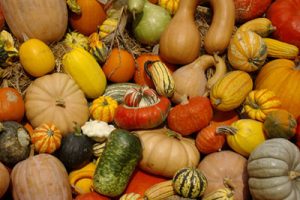 Common types of winter (versus summer squash or zucchini) squash are acorn, butternut, delicata, spaghetti and, of course, pumpkin! Squash is cooked by steaming, sautéing, grilling, roasting or baking. For added flavor and a nutrition boost, try adding squash to stir fries, soups and casseroles and try baking squash in breads, cakes and pies. Squash is high in vitamin C, and is a good source of fiber, vitamin A and B vitamins. Squash naturally has no fat, no cholesterol and no sodium.
Wash squash before cutting or peeling. Most varieties (with the exception of butternut squash) have very tough skins that cannot be removed with a vegetable peeler, so it's easier to cook them with the skin on. Cut squash in half with a sharp knife. Cut next to the stem rather than through it. If the squash is too difficult to cut, you can microwave the squash for two to four minutes or until it's soft enough to cut into pieces. Spoon out seeds and stringy fibers before cooking. Place halves cut-side down and smaller pieces cut-side up in a baking dish. Bake at 400° F for 30 to 60 minutes or until tender. Smaller pieces will take less time.
Most varieties of winter squash are already flavorful and sweet, so all it takes is just a little bit of olive oil, salt and pepper to taste delicious. Suggestions for a sweet change-up include adding spices like cinnamon, nutmeg, allspice or ginger with a drizzle of honey, maple syrup or orange juice. Spice blends like pumpkin pie spices or apple pie spice will work well, too. Suggestions for a savory change-up include spices like chili powder, garlic powder or herbs like oregano, sage, and grated cheese. You can add some milk to adjust consistency.
Cooked squash freezes well, so never throw cooked squash away! Freeze leftovers in freezer bags and move them into the fridge the night before you plan to use. Squash will be thawed and ready to heat by dinner time! In fact, squash would be a great side dish to the recipe below!
Easy Pork Chop Sauté with Cranberries
Serves 4.
All you need:
1/4 tsp dried thyme leaves
1/4 tsp salt, divided
1/4 tsp freshly ground pepper, divided
4 boneless pork loin chops, (1 to 1 1/4 pounds), trimmed of fat
2/3 cup cranberry juice cocktail or orange juice
2 1/2 to 3 tbsp clover or other mild honey
2 tsp Hy-Vee canola oil
1/4 cup chopped onion
1 cup fresh or thawed frozen cranberries, coarsely chopped (see Tip)
All you do:
1.  Mix thyme and 1/8 teaspoon each salt and pepper in a small bowl. Sprinkle both sides of pork chops with the thyme  
2. Stir cranberry juice and 2 1/2 tablespoons honey in a 1-cup glass measure until well blended.
3.  Heat oil in a large nonstick skillet over medium-high heat until hot but not smoking. Add the chops and cook until browned on both sides, 2 to 3 minutes per side.
4.  Push the chops to one side of the pan, add onion to the empty half and cook, stirring, until the onion is soft and beginning to brown, 1 to 2 minutes.
5.  Pour half the juice mixture into the pan. Add cranberries. Reduce heat to medium and cook, turning the chops occasionally, until cooked through, 2 to 4 minutes. Transfer the chops to a serving plate and tent with foil to keep warm.
6.  Add the remaining juice mixture to the pan. Increase heat to high and cook until the mixtures reduces to form a syrupy sauce, about 2 minutes. Season with the remaining 1/8 teaspoon salt and pepper and up to an additional 1/2 tablespoon honey to taste. Spoon the sauce over the chops.
Tip: To make quick work of chopping cranberries, place whole berries in a food processor and pulse a few times until the berries are coarsely chopped.
Nutrition Facts per serving: 277 calories, 10g fat, 2g saturated fat, 83mg cholesterol, 200mg sodium, 21g carbohydrate, 1g fiber, 27g protein, Daily values: 13% iron.
Source: adapted from Nancy Baggett for EatingWell.
The information is not intended as medical advice. Please consult a medical professional for individual advice.