November 2, 2017
Ella's Kitchen
Let's talk turkey! The traditional Thanksgiving conjures up pictures of that beautiful browned bird resting on a platter with all of the trimmings. Below are some other turkey recipes and ideas – even some non-turkey turkeys. Enjoy
                                                                                           Ella             
 [Ella can be contacted at ellaweeza64@gmail.com or Ella – 50+ Lifestyles, 804 W Lombard Street, Davenport, IA, 52804]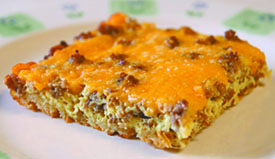 Turkey Breakfast Soufflé
2 cups dices cooked turkey
1 cup diced celery
1 medium green or red bell pepper, diced
10 slices white bread, cut off crusts then cube bread
4 eggs
1/2 cup mayonnaise
1 can cream of mushroom soup
1 medium onion, dices
3 cups milk
1 – 2 cups shredded cheese
---
Butter a casserole dish or round cake pan. Line the bottom with 1/2 of the beard cubes. Mix together the turkey, celery, peppers, onion and mayonnaise. Spread over the bread cubes. Cover with the remaining bread cubes. Beat eggs and milk together. Pour egg mixture over the casserole. Cover with foil or plastic wrap and refrigerate over night. Remove from refrigerator one hour before baking. Remove cover and bake 15 minutes in a 325 preheated oven. Remove from oven and spread the undiluted mushroom soup over the top. Cover with the cheese. Return to oven and bake for 1 more hour. Let set a few minutes before serving.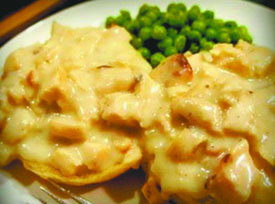 Turkey-Ham Supreme
1/2 stick butter
1/2 cup all purpose flour
2 cups turkey or chicken broth
1 1/3 cup milk
2 cups diced cooked turkey
1 1/2 cup diced cooked ham
1/3 cup sliced ripe olives
1/4 cup shopped pimento
1/4 cup snipped fresh parsley
8 English muffins sliced and toasted
---
In a heavy saucepan, melt butter. Add flour to make a roux. Slowly add the broth and milk, stirring continuously. Cook until thickened. Add the meat, olives, pimento and parsley. Heat through. Serve over the toasted muffins. Makes about eight 1-cup servings.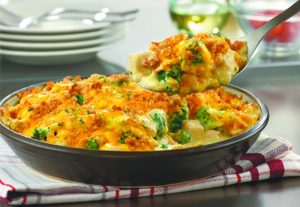 Turkey Broccoli Casserole
3 cups cooked cubed turkey
2 bags of broccoli florets (steamed or slightly cooked)
2 cans cream of chicken soup
1 cup mayonnaise
1 Tablespoon lemon or lime juice
1/2 teaspoon curry powder
1 cup shredded cheddar cheese
1/2 c bread crumbs
---
Combine the soup, mayonnaise, juice and curry. Mix with the turkey and broccoli. Place in a greased casserole. Top with cheese and the bread crumbs. Bake at 350 degrees for about 40 minutes.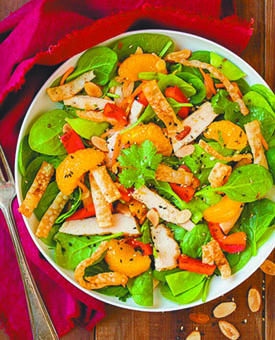 Turkey Mandarin Orange Spinach Salad
6 cups fresh baby spinach
2 cups sliced or cubed cooked turkey
2 cans mandarin oranges, drained
1 red bell pepper, julienne or cubed
4 green onions, sliced
---
Toss all items together in a large bowl. Use a vinaigrette dressing of your choice. A raspberry or honey vinaigrette is good with this salad, but a bottled Italian will also work
Turkey Platters as Appetizers
Use your imagination and these pictures as a guide. Create your own masterpiece. It is fun!!!