November 2, 2017
YOUR SOCIAL SECURITY | Rock Island, Illinois Office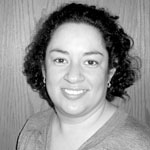 By Cristina Vital
Social Security Manager
Rock Island Social Security Office
HOW MAY WE HELP YOU
?
Social Security has a toolbox full of resources on its
website, www.socialsecurity.gov, to help you with your
financial planning. With so many resources, maybe it's easier if we highlight one of our "best."
B.E.S.T. is the Benefit Eligibility Screening Tool,
available at https://ssabest.benefits.gov. It can help you find out if you might be eligible for retirement, disability, survivors, Supplemental Security Income, or Medicare benefits. Although B.E.S.T. asks you a series of questions to determine your eligibility, they are not personal in nature and the answers are not stored.
On average, it takes only about 10 minutes to complete the B.E.S.T. questionnaire. First, it guides you through the questions needed to find out if you could qualify for benefits. Just to the right of each question is an information icon (a white "i" in a blue circle) that gives you tips on how to answer each question.
The "results" section appears automatically after you have completed some basic questions. B.E.S.T. lists each program for which you might qualify. By clicking on the "read more" tab, you'll find a description of the benefits program, its requirements, and what your next steps should be. If you are eligible for benefits, you must file an application for benefits with Social Security because B.E.S.T. is not an application. The best way to do this is by visiting www.socialsecurity.gov.
You can go back and narrow your resource responses by answering additional questions. After you have reviewed the results, you can print a copy for your records or email yourself a copy.
B.E.S.T. doesn't screen for the Extra Help program, which helps with Medicare Part D prescription drug plan costs. You can see if you qualify for that at www.socialsecurity.gov/medicare/prescriptionhelp.
The results couldn't be clearer — investing just ten minutes can yield all the possible resources available to you from Social Security. Now, that's a tool worth using.
ONE FACT YOU SHOULD KNOW ABOUT DISABILITY
Disability is something many people aren't faced with in a direct way. The reality is, a 20-year-old worker currently has a one-in-four chance of becoming disabled before reaching retirement age. That makes Social Security disability benefits something you should learn about and understand.
One fact you should know is Social Security's definition of disability: the inability to work because of a severe condition that is expected to last for a year or end in death.
Social Security disability benefits replace part of your income when you become disabled and are unable to work. Other disability programs may have partial disability or short-term disability, but federal law requires a stricter definition of disability for Social Security benefits. The definition of disability used to qualify you for Social Security Disability Insurance is generally the same one that is used for Supplemental Security Income benefits.
Most people focus on the medical severity of their condition when filing for disability benefits. They provide medical records that show how severe the condition is. Since Social Security defines severity in terms of being unable to work, we also need complete work information.
You can read a description about the process of evaluating whether you can work or not and the severity of your condition in our publication, Disability Benefits at www.socialsecurity.gov/pubs/EN-05-10029.pdf, under the section, "How we make the decision." Understanding how we make the disability decision helps you see the importance of information you provide about your condition and the types of work you have done. For more information about how we evaluate your work, you should review this section on our website: www.socialsecurity.gov/disability/step4and5.htm.
Remember, when you provide the details about your condition and your work, you're creating a picture of your individual situation. These details show the extent of your disabling condition. These are examples of some of the types of specific information we need about your prior work:
Main responsibilities of your job(s);
Main tasks you performed;
Dates you worked (month and year);
Number of hours a day you worked per week;
Rate of pay you received;
Tools, machinery and equipment you used;
Knowledge, skills and abilities your work required;
Extent of supervision you had;
Amount of independent judgment you used;
Objects you had to lift and carry and how much they weighed;
How much you had to sit, stand, walk, climb, stoop, kneel, crouch, crawl, balance;
How you used your hands, arms, and legs;
Speaking, hearing and vision requirements of your job(s); and
Environmental conditions of your workplace(s).
Disability is an unpredictable element in our lives. Help us help you by educating yourself about disability benefits, and by providing all the specific information we ask for when you file for benefits. Social Security continues to secure today and tomorrow by providing benefits and financial protection for millions of people throughout life's journey.