November 29, 2017
The Festive Feel of the Hilltop Campus Village
Take a drive down Harrison or walk around the unique shops of the Hilltop Campus Village and you'll see the festive face of the neighborhood!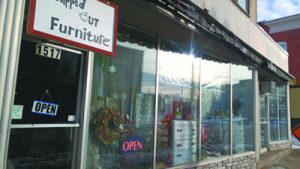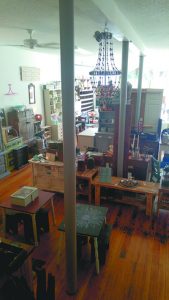 Flipped out Furniture at 1517 N. Harrison was already decked out on November 25th for Small Business Saturday.
Speaking of Small Business Saturday, the merchants in the Hilltop Business Association would like to thank you for your patronage last month. Each year they see an increase in the customers coming through the door. You are what keeps the small businesses alive! You are
definitely encouraged to continue shopping the small businesses for your Christmas and Holiday treasures
As you stroll through the area, you may just want to burst into song. After all, "It's beginning to look a lot like…"
"It's beginning to look a lot like Christmas everywhere you go. Take a look in Winnie's Wishes, and Mary Sue's Cafe's delicious, with cakes and pies and goodies all to go. A hat of bright red that fits snug to your head is the wish of Nancy and Lynne. A wig in a style that is sure to beguile is the hope for Janice and Jenn. And Gloria at Hats Hair 'n Wigs will welcome you in."
It's beginning to look a lot like Christmas, gifts in every store. A pretty sight to see is the fancy jewelry from the Estate Sale store."
Winnie's Wishes is located at 1605 N. Harrison. Mary Sue's Café' is to the north at 1615 N. Harrison. Hats Hair 'n Wigs is at 1518 N. Harrison. The Estate Sale Shop is at 1326 Brady Street. These are just a few of the unique stores in the Hilltop Campus Village.
Mary Sue's is just one of the great eateries in the Hilltop Campus Village. Greatest Grains has excellent soups in their deli. Rico's can give you a taste of Jamaican fare, while Lendi's Gyros gives a twist to Greek cuisine. Rock's Anchor Grille boasts of its American menu. Los Compadres Taco Shop features the Mexican flavor. Get a cup of coffee and a breakfast sandwich or donut from Red Band Coffee or Donuts 'n More. There are so many tastes to sample here in the Hilltop Campus Village.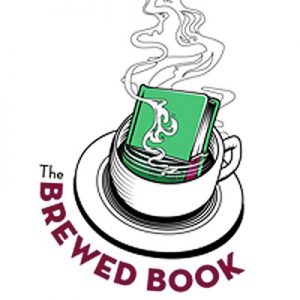 A newcomer to the Village is The Brewed Book. This is a recently renovated shop to become a coffee shop in the area. Located at  1524 N. Harrison. Check out their facebook page.
The merchants and business association wish you Merry Christmas –  only the best to you and yours this Holiday Season and a joyous 2018!