December 29, 2017
Ella's Kitchen
Welcome to 2018. Has the past month been busy and hectic? Time to relax and treat yourself to a "Hurry-up Dinner" that would please a king. It's quick prep and some already made items. Enjoy this dinner for two. If you are cooking for four, double the recipe; cooking for six, triple it – and so on.
– Ella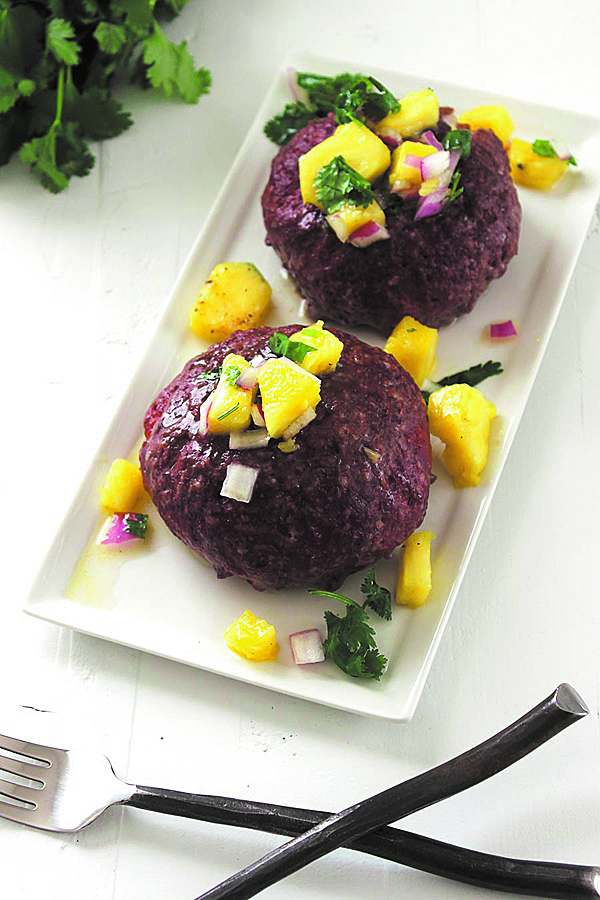 Pineapple Burger
2 pineapple spears or rings
1/2 pound lean ground beef
Spicy Sauce (below)
Spicy Sauce – blend 1/2 cup brown sugar, 1/2 catsup, and 2 Tablespoons prepared mustard in saucepan. Simmer 2 to 3 minutes.
---
Drain pineapple well. If using spears, divide the meat into two patties and form one patty around one spear. Repeat. If using rings, divide meat into four thin patties. Place a ring between two of the patties and seal the edges. Repeat. Place burgers on rack 6" away from broiler unit; broil 5 minutes, then turn. Broil 5 minutes more. Pour Spicy Sauce over the burgers and serve.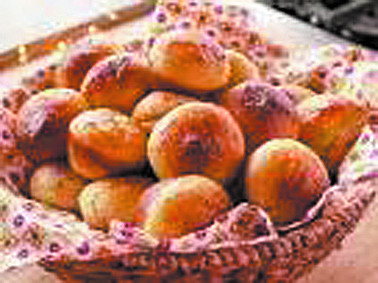 Hard-crusted Herb-buttered Rolls
Split 2 hard-crusted rolls (or any favorite store bought rolls) in half lengthwise. Spread with Herb Butter. Reassemble; wrap in foil, heat thoroughly.
---
Herb Butter:
1/4 cup butter – softened
1/8 teaspoon ground sage
1/4 teaspoon each of dried tarragon, sweet basil and thyme leaves.
Mix all together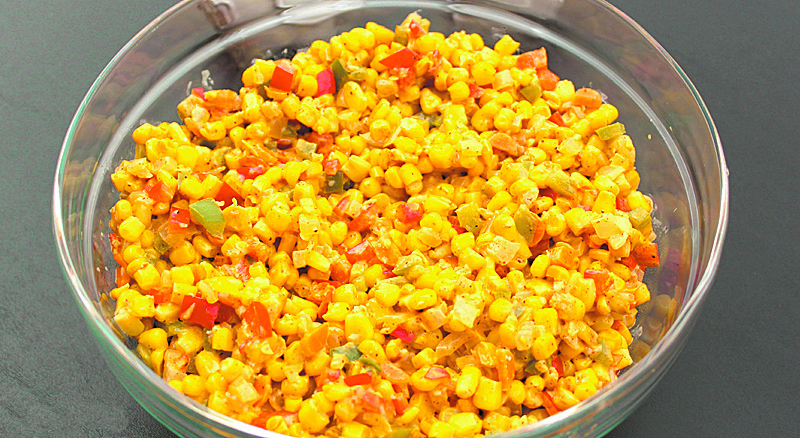 Fiesta Corn Side Dish
---
Serve a side of fiesta corn, either frozen or canned. Cook according to package instructions. (Or serve another favorite vegetable.)

 Poppyseed Noodles with Mayonnaise Dressing
Cook 2 to 3 ounces noodles (about 1 cup) in 6 cups boiling salted water. Hint: do not add salt to water until it has come to a boil. Salting prematurely can cause corrosive pitting in the bottom of the pan. Drain. Add 2 Tablespoons butter and one teaspoon poppy seeds. Stir gently. Coat with dressing.
---
Mayonnaise Dressing:
Stir 2 Tablespoons commercial sour cream into 1/4 cup mayonnaise.
Season with salt and pepper to taste.
 
Vanilla Ice Cream with Homemade Caramel Sauce
1/3 container of prepared chocolate fudge frosting

 

1/3 cup caramel sauce
1 Tablespoon light corn syrup
1 Tablespoon butter
1/3 cup milk
---
Heat the frosting, caramel sauce, syrup and butter in the top of a double boiler.
Stirring ingredients. (Water in bottom of boiler should be rapidly boiling.)
Gradually stir milk into the frosting/sauce. Stirring occasionally.
Spoon sauce over a scoop or two of vanilla ice cream.
[Ella can be contacted at ellaweeza@yahoo.com or Ella at 50+ Lifestyles, 804 W Lombard Street, Davenport, IA, 52804]