December 29, 2017
What's the Plan?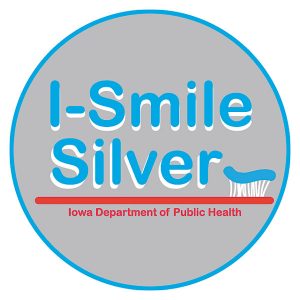 By Linda Rowe, RDH
I-Smile Silver Community Partner
Hylife Oral Health Department
We are a generation of planners. We planned for weddings. We made financial plans for our children's college education. We may have started savings plans for our grandchildren's college education. We made our retirement plans, financially and perhaps geographically.
Have we made plans for our health care? Do you have durable power of attorney for health care, living wills and other advanced directives designed to carry out your wishes if you are not able? Have you made a plan for your oral health?
I know that when one of my dental patients is nearing retirement, we make a plan to get his or her mouth in excellent repair and health before that day comes. Then, barring the unexpected, straightforward maintenance is the plan.
However, what happens if we can no longer make the journey to the dental office? What happens if our physical or cognitive condition impairs our ability to perform the daily tasks that have kept our mouth healthy?    
The current demographics of our country point to a surge of baby boomers who are entering into additional needs.  Personally, I know I will use every service I can find that will allow me to safely stay in my own home. We are lucky to have access to home health services, meal delivery, hospice, and a myriad of services beyond house cleaning.    
What happens when a person is home bound, with appropriate health care but limited physical ability? What becomes of all that careful pre-retirement attention to a healthy mouth?
While it is possible to bring in mobile equipment to provide traditional dental services, what happens the other 364 days of the year? An electric toothbrush is certainly a consideration, however, what if you do not have the strength to hold it in your mouth for two minutes, and guide it into position for effective plaque control. Do you have someone who will help you with that every day.
There is a paradigm shift in the thinking of how to maintain the oral health of vulnerable populations. The best part is that it is not complicated. Research supports weekly professional intervention as an effective way to reduce oral bacteria and reduce the potential for aspiration pneumonia.  What does that mean in real life?
As a dental hygienist and oral care specialist, I have witnessed positive results from weekly tooth brushing and between the teeth cleaning in my role as an oral care specialist. Additional supplementation of very small amounts of xylitol (a sugar found in fruits and vegetables) to modify the ability of the bacteria to attach to the teeth promotes great results. I have seen dramatic changes to the gum tissues in as little as two months using this protocol.
The only drawback is the public does not know this is an option. Even worse, many dental providers do not know either.   So as you, or those you know, are planning for everything that can reasonably be planned for, make a note:  the next time you see your dental provider ask them this question:  "So, what is the plan to keep my mouth healthy if or when the day comes that I can no longer come to your office?"
Linda Rowe, RDH, MS is a local dental hygienist with over 30 years of clinical experience. She is an Oral Care Specialist with the Hylife Oral Health Alliance (hylifeoha.com) and an instructor for the Mouth Care Matters Program of the Iowa Caregivers Association. She will provide oral health programs for community, church and support groups and can be contacted at lkrowerdh@gmail.com