February 28, 2018
Notes from Triad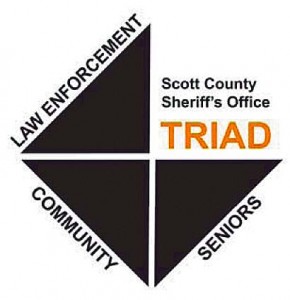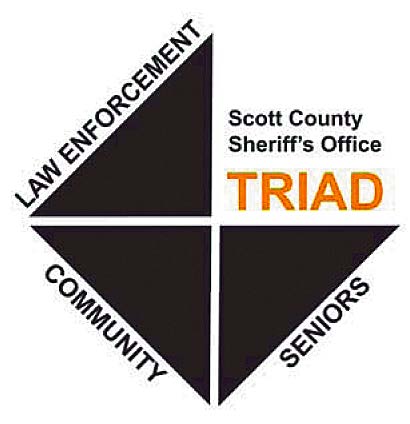 Coming Soon –
New Medicare Cards
Why The Change, What To Expect And How To Avoid Fraud
By: Kathy Malmloff-Horrell
Director of Senior Services     
Starting in April 2018, the Centers for Medicare and Medicaid Services (CMS) will begin mailing out new Medicare cards to all those enrolled in the Federal program.  But why the change?
The Medicare Access and CHIP Reauthorization Act of 2015, requires CMS to remove Social Security numbers from all Medicare cards by April 2019. The Act was put into place to prevent help fraud, fight identity theft, and keep taxpayer dollars safe.
According to the CMS website, Medicare cards will now have a Medicare Beneficiary Identifier (MBI) that will replace the social security number that has been used as your Health Insurance Claim Number. This new MBI will be the number that health care providers will use for Medicare transactions like billing, eligibility status, and claim status.
How Do I Get My New Card? If you are currently getting mail from Medicare or the Social Security Administration then you don't need to do anything. If you are not getting mail from these two Federal agencies then you must contact the Social Security Administration by phone or go to your online my Social Security account to update your mailing address.  If you are a Railroad retiree, contact the Railroad Board.
When Will I Get My New Card? Due to the large number of individuals enrolled in Medicare, CMS will be mailing out the new cards in waives starting in April.  The agency's website shows mailings to Iowa and Illinois recipients will begin after June. Your card may arrive at a different time than your friend's or neighbor's.
The Center For Active Seniors, Inc. (CASI) and the Senior Health Insurance Information Program (SHIIP) would like you to remember the following about your new Medicare card.   
Your new card will have a new Medicare Number that's unique to you, instead of your Social Security Number. This will help to protect your identity.
Your Medicare coverage and benefits will stay the same.
Your new Medicare card is a paper card and can be laminated.

 

However Medicare recommends you keep your card in a plastic sleeve to protect it. The agency says it kept the paper card because it's easier for health care providers to make a copy of.
Your new card will be smaller, credit card size, making it easier to fit into a wallet.
Once you get your new Medicare card, destroy your old Medicare card and start using your new card right away.
If you're in a Medicare Advantage Plan (like an HMO or PPO), your Medicare Advantage Plan ID card is your main card for Medicare—you should still keep and use it whenever you need care. However, you also may be asked to show your new Medicare card, so you should carry this card too.
Doctors, other health care providers and facilities know it is coming and will ask for your new Medicare card when you need care, so carry it with you.
Only give your new Medicare number to doctors, pharmacists, other health care providers, your insurers, or people you trust to work with Medicare on your behalf.
If you forget your new card, you, your doctor or other health care provider may be able to look up your Medicare Number online.
Everyone will receive their new Medicare card by April of 2019.  If you don't get your Medicare card by then you can call 1-800-Medicare.
Watch Out For Scams
Medicare will never call you uninvited and ask you to give us personal or private information to get your new Medicare Number and card. Scam artists may try to get personal information (like your current Medicare Number) by contacting you about your new card. If someone asks you for your information, for money, or threatens to cancel your health benefits if you don't share your personal information, hang up and call 1-800-MEDICARE (1-800-633-4227).
CASI recognizes the challenges that can come with the Medicare system.  In an effort to help ease these challenges, CASI offers the Senior Health Insurance Information Program (SHIIP).  SHIIP is a free service of the State of Iowa Insurance Division and CASI's SHIIP counselors have helped hundreds of Iowa Quad City residents compare their Medicare options including Medicare supplements, Medicare Part D and Medicare Advantage plans every year.  To learn more about the CASI's SHIIP program or to schedule an appointment with a SHIIP counselor, call (563) 386-7477.