February 28, 2018
The Fountains – What Makes I'm Still Here® Unique?
By Leah Luna
Marketing Director
The Fountains Senior Living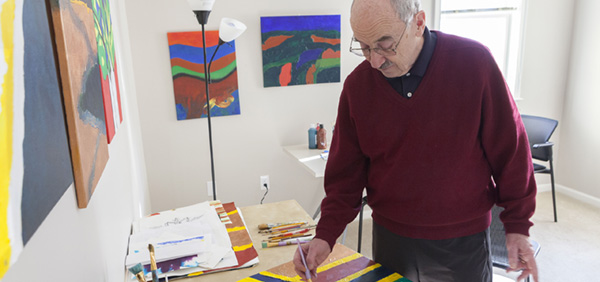 I'm Still Here® Features an Evidence-Based Approach
Backed by over 25 years of research and field testing, Hearthstone is a recognized world leader in the development and utilization of non-pharmacologic interventions for those with memory challenges. This extensive research and Dr. Zeisel's groundbreaking book, I'm Still Here, have established Hearthstone as an international authority in this field.
I'm Still Here® Offers "Experiences" Instead of "Activities"
People living with dementia do not enjoy "busy work" any more than we do. Our studies have shown that most people remain curious throughout their lives and enjoy learning new things when they have the opportunity – even despite memory challenges.
The I'm Still Here® approach provides a choice of meaningful experiences to each resident throughout the day. Social roles and membership in a wide variety of clubs and classes ensures that residents are part of a social context each day. Hearthstone's extensive research into uncovering skills and methods to engage people based on their personal interests and abilities enables us to incorporate true purpose into each
activity experience.
I'm Still Here® Promotes Independence
Individuals experiencing cognitive challenges often feel that they no longer have a voice, and perhaps their opinions and desires no longer matter. The goal of the I'm Still Here® philosophy is to create opportunities for individuals to continuously express their preferences and choices, thereby significantly increasing levels of self-confidence, significance ("I matter") and well-being.
I'm Still Here® Focuses on Learning
Hearthstone's research into Montessori-inspired learning methodologies and procedural memory systems provides us with a highly effective strategy for adapting learning
experiences to the interests and skills of those with memory challenges. In addition to exciting group learning projects, I'm Still Here® Learning Stations – located throughout the residence – provide a wide variety of opportunities for individual study.
Leah Luna is the Marketing Director at The Fountains Senior Living. She can be reached at (563) 332-5775 or via email at leah.luna@fountainsseniorliving.com.