March 29, 2018
YOUR SOCIAL SECURITY | Rock Island, Illinois Office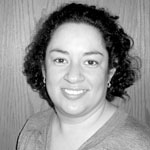 By Cristina Vital
Social Security Manager
Rock Island Social Security Office
FACTS YOU SHOULD KNOW ABOUT ENROLLING IN MEDICARE PARTS A & B
Understanding Medicare is not as difficult as you might think. It is a benefit most working Americans can count on. Here are some facts you might not know about the program.
Can I still get Medicare at 65?
Yes, you are still eligible for Medicare starting at 65, no matter what year you were born.
If you or your spouse worked and paid Medicare taxes for at least 10 years, you are eligible for Part A (hospital insurance) at age 65 for free. Part A helps pay for inpatient care in a hospital or skilled nursing facility following a hospital stay. It also pays for some home health care and hospice care. You are also eligible for Part B (medical insurance) if you choose to get it and pay a monthly premium. Part B helps pay for services from doctors and other health care providers, outpatient care, home health care, durable medical equipment, and some preventative services. If you are receiving Social Security benefits already, you will be automatically enrolled in Medicare Parts A and B at age 65. Because you must pay a premium for Part B, you can choose to turn it down. However, if you do not enroll in Part B when you are first eligible for it, and choose to enroll later, you may have to pay a late enrollment penalty for as long as you have Part B coverage.
If you are not receiving Social Security benefits, you have a seven-month period (your Initial Enrollment Period) to sign up for Part B. Generally, your initial enrollment period begins three months before your 65th birthday, includes the month you turn age 65, and ends three months after your birth month.
If you are covered under an employer group health plan, you may have a special enrollment period for Part B.
If you are 65 or older and covered under a group health plan, either from your own or your spouse's current employment, you may have a special enrollment period during which you can sign up for Medicare Part B. This means that you may delay enrolling in Part B without having to wait for a general enrollment period and without paying the lifetime penalty for late enrollment. Additional rules and limits apply, so if you think a special enrollment period may apply to you, read our Medicare publication at www.socialsecurity.gov/pubs/, and visit the Centers for Medicare and Medicaid Services at Medicare.gov for more information.
To avoid a tax penalty, you should stop contributing to your Health Savings Account (HSA) at least six months before you apply for Medicare.
If you have an HSA when you sign up for Medicare, you cannot contribute to your HSA after you your Medicare coverage begins or you may have to pay a tax penalty. Premium-free Part A coverage begins six months before the date you apply for Medicare, but no earlier than the first month you were eligible for Medicare. To avoid an unwanted tax penalty, you should stop contributing to your HSA six months before you apply for Medicare.
You can withdraw money from your HSA after you enroll in Medicare to help pay for medical expenses like deductibles, premiums, coinsurance, or copayments. If you would like to continue contributing to your HSA, you should not apply for Medicare or Social Security benefits.
How Much Does Part B Coverage Cost?
You are responsible for the Part B premium each month. Most people will pay the standard premium amount, which is $134 in 2018 if you sign up for Part B when you are first
eligible. This amount can change every year. You can find
up-to-date premium amounts on Medicare.gov.
You can learn more about Social Security and Medicare at www.socialsecurity.gov/benefits/medicare.
RECEIVE SOCIAL SECURITY BENEFITS? KEEP YOUR ADDRESS UP-TO-DATE WITH MY SOCIAL SECURITY
Keeping your address up to date with a my Social Security account helps us mail your important documents to the correct place. If you receive benefits, you can use my Social Security to update your address. If you have moved recently, updating your information sooner rather than later will help us deliver important documents to you, including:
Your Social Security Benefit Statement (SSA-1099);
Important notices; and
Your Medicare card when you first enroll or if you need a replacement.
Even if you get your benefits by direct deposit, Social Security must have your correct address so we can send letters and other important information to you.
Another important reason to make sure your address is up to date is because new Medicare cards are coming. Medicare is mailing new cards starting April 2018. Your new card will have a new Medicare Number that is unique to you, instead of your Social Security number. This will help protect your identity. For more information about the new Medicare card, visit go.medicare.gov/newcard.
If you do not have a my Social Security account already, you can open one at www.socialsecurity.gov/myaccount. This is the easiest way for you to keep your information up to date. Within minutes you will have access to your personal information as well as control over important documents like your Benefit Statement (SSA-1099), which can be replaced if you lose it.
While you are there, you can also check to see if your earnings record is correct. Social Security keeps a record of how much you have made so that you get the benefits you deserve. We can only pay you your correct benefit if your records are correct. Putting you in control of your future is a key part of securing today and tomorrow.