May 1, 2018
Ella's Kitchen
Whether it is a Kentucky Derby Party, Mother's Day Brunch or Memorial Day Picnic any of these recipes are sure to be a hit. Enjoy.
– Ella
 Lemon Dessert
1 cup chopped pecans 2 cups all purpose flour

2 sticks margarine (1 cup) 1 – 8oz pkg. cream cheese

1 cup powdered sugar 1 – 12 oz. Cool Whip

2 pkgs. instant lemon pudding 2 cups cold milk
---
This dessert is made in layers:
1st Layer-melt margarine, add flour and 1/2 cup chopped pecans. Press into a 9 x 13' pan (sprayed with cooking spray) Bake 15-20 minutes in a 350º oven..( Let this layer cool after baking)
2nd Layer-blend with mixer, powdered sugar, cream cheese and 1 cup Cool Whip together. Spread on top of cooled crust.
3rd Layer-Mix pudding and milk together, beat until thick -about 3-4 minutes. Spread on top of other two layers. Spread the rest of the Cool Whip on top and sprinkle remaining pecans on top. Chill for at least 2-3 hours.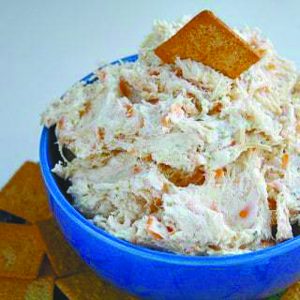 Easy Chicken in a Biscuit Dip
1 – 8 oz. pkg. cream cheese (softened)

1 small can chicken – drained

1 cup shredded cheddar cheese
---
Mix well and spoon onto a pie plate. Top with 1 cup shredded cheddar cheese. Serve with Chicken-n-Biscuit crackers.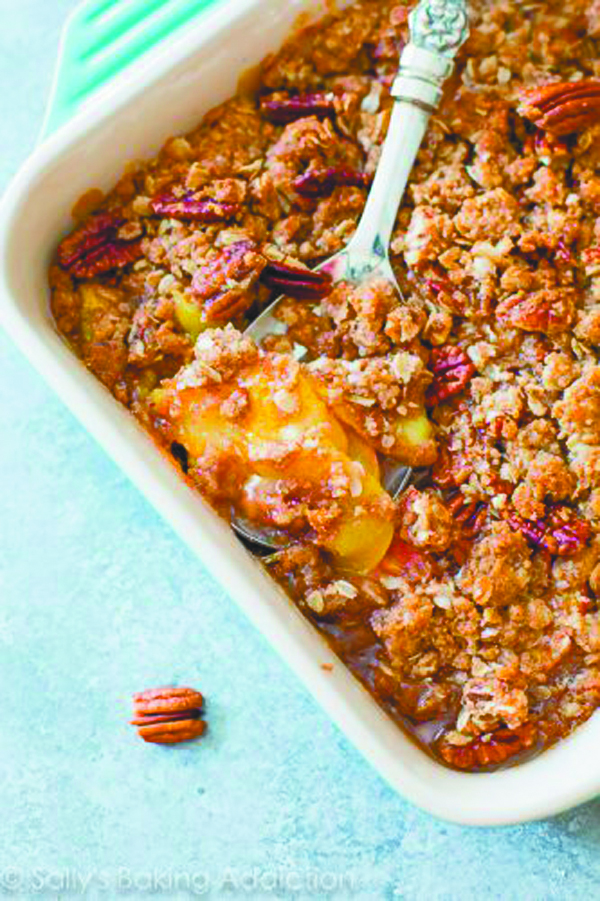 Nutty Peach Crisp
1-20 oz. can sliced peaches -with syrup
1 yellow or butter pecan cake mix
1/2 stick of putter
1 cup pecans or walnuts. 1 cup coconut.
---
Heat oven to 350º. Put peaches in 9 X 13" pan. Include syrup. Sprinkle dry cake mix over peaches. Melt butter, drizzle over cake mix. Sprinkle with nuts and coconuts. Bake till done! Will be somewhat moist.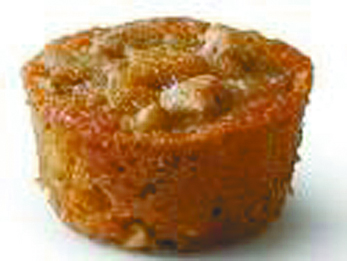 Pecan Cupcakes
2 eggs slightly beaten

1 cup packed brown sugar

1/2 cup flour

1/8 tsp. salt

1/4 tsp. baking powder

1 cup chopped pecans
---
Mix in order given. Fill greased baking cups 2/3 full. (can use paper cup liners). Bake at 350º for 15 to 20 minutes. Makes 12 regular size cupcakes. Bake for 15 minutes. Needs no frosting.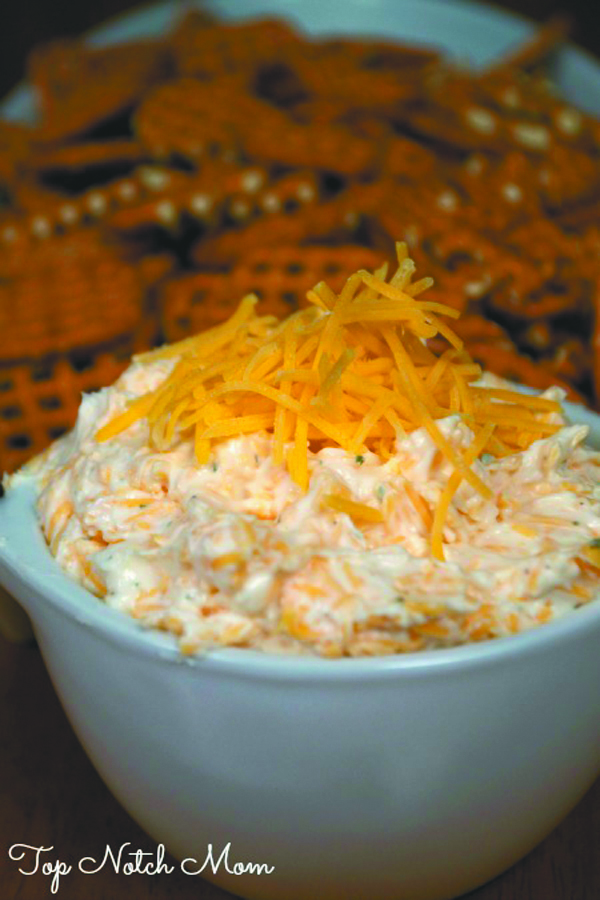 Beer Dip
2- 8 oz. pkgs of light cream cheese–softened

2 cups shredded cheddar cheese

1 pkg. dry Ranch dressing

1/2 can beer
---
Mix well. Serve with pretzels, chips or vegetables!
[Ella can be contacted at ellaweeza@yahoo.com or Ella at 50+ Lifestyles, 804 W Lombard Street, Davenport, IA, 52804]