May 30, 2018
Jump into June and Visit the Hilltop…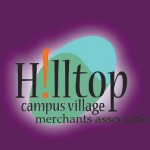 By Scott Tunnicliff
Hilltop Campus Village
(563) 370-2098 hcvscott@gmail.com
Jumpin' jelly beans. Did you know that June 1 is National Donut Day? Well Donuts & More, located at 1717 Brady Street, wants to know if you are excited!
When is a gyro more than a hero? When you go to Lendi's Gyros at 1008 Harrison. They also have excellent all-beef Chicago Dogs with all the fixings. Just might be a neat treat for Father's Day.
Is your dad your superhero? Then, by all means, go to Superstars & Superheroes at 1527 Harrison. What a selection of vintage comic books, sports cards and such. If you mention this article during the month of June you will receive 25% off of any one item you purchase.
Right across the street is Hats, Hair 'n Wigs. Gloria is offering a 20% discount through June 16 any hat in stock. Dads, get a new look for the summer. Ladies, you will want a new look, too. Maybe something in red, white or blue to celebrate Flag Day or July Fourth. Just so you know, Gloria has a red, white and blue wig! Go check it out at 1518 Harrison.
Just a little to the north is The Brewed Book. What a neat coffee shop and gathering place. With walls and walls of books to read. Tony also offers free WiFi. Stop in there and say "Hi!" at 1524 Harrison .
These are only five of the many, many unique stops in the Hilltop Campus Village, so jump on down this June.
Other news from the area:
Last month was the annual meeting of the Hilltop Campus Village Board. Below are some of the items presented at the meeting.
In May the Hilltop Campus Village Board of Directors held its annual meeting, at the JB Young Opportunity Center (formerly the J.B.Young Intermediate School). They also made a presentation to the Davenport City Council, showcasing accomplishments for the year. From these, the vision for the Hilltop comes more closely into focus.
Merchants and service providers are becoming more visible in the area and more savvy on social media, and will continue to do so. HCV surveys have shown that those stores with updated websites and a presence on facebook are much better known than others. Look for more transactional presences in the marketplace, where buying on-line and setting appointments becomes a more prevalent option.
Infrastructure will continue to improve with street-lighting and signage leading the way. Recent grants from the RDA and SCRA will provide for lighting at locations that will stimulate investments. Continued interaction between the district and the Dept of Public Works will see to items such as continued brick street repair, and repainting of crosswalks.
Buildings will continue to be improved. There are a couple in the mix right now that may be announced by the time this article is published.
With a drafting of a new city-wide Zoning Ordinance, the Hilltop will be re-doing its Design Guidelines, providing counsel on what types of signage is permissible, along with uses, parking , landscaping and design.
Palmer College will begin to initiate elements of its Planned Institutional District. This will be just one part of an urban revitalization process involving public and private stakeholders in and beyond the Hilltop Campus Village.
Main Street and other streets will be studied to explore creative expanded uses.
Neighborhood, city staff, businesses and volunteers will be sought to work on, at long last, developing a Master Plan for the area.
When is the process of Hilltop Campus Village going to be completed? The answer is never. It will continue to evolve, just as the rest of our community does, identifying trends, striving for that mix of amenities that attracts businesses, residents and customers. To attract and retain citizens, we all have to work together to make certain that what they want is want we have.
Partnerships are key. As Mayor Klipsch said, "We cannot do it alone."