May 30, 2018
Just Saying…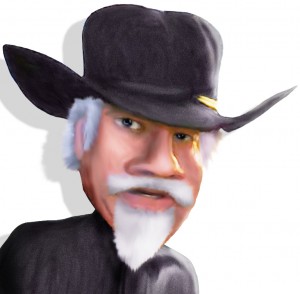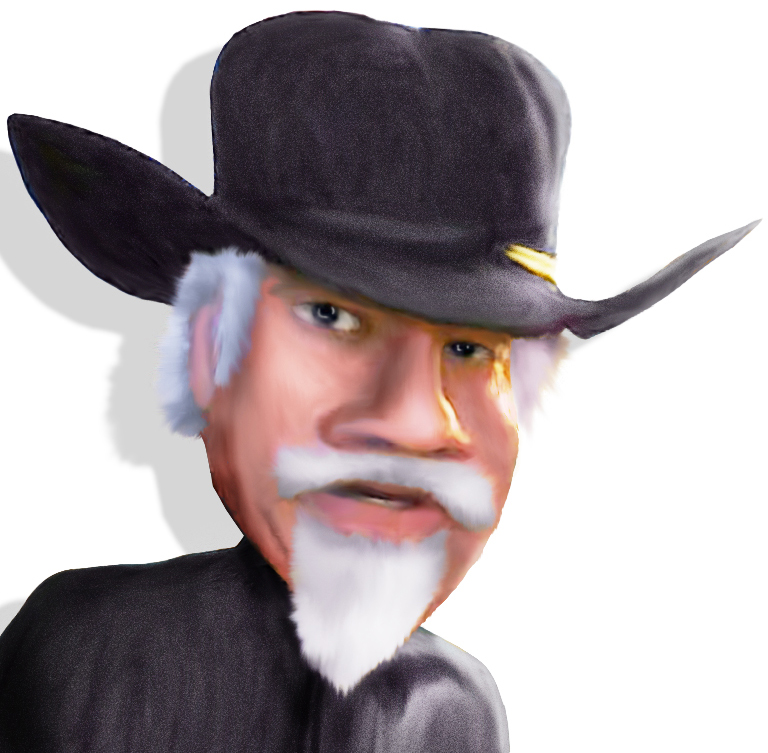 By Q.C. Jones
Talking about My Generation
Join me as your host, QC Jones takes you for a ride. Even though I have been pretty much living on airplanes for the past month or so, we're not going via private jet. Instead, we're traveling back in time. With express permission from the ever accomplished Hector Peabody, our readers are traveling back in time in the Way-Back Machine.
Before we set the controls for summer 1965, a word about Hector. Peabody is recognized business magnate, inventor, Nobel laureate, gourmand and Olympic medal winner. And, he happened to be a dog without a boy. During a late night walk, Peabody met a young, bespectacled, red-headed, orphan lad named Sherman. Mr. Peabody decided to adopt him. The rest is cartoon history, known as Sherman and Mr. Peabody. But… I digress. Back to setting the Way-Back for Summer 1965.
Top 10 Radio stations like WLS in Chicago, KXOK in St. Louis and the QCA's own KSTT blasted out The Who's My Generation on an hourly basis. Listening in on scratchy car radios and an assortment of transistor radios, a bunch of young folks were indoctrinated, perhaps even brainwashed, by the repeating words of what Rolling Stone calls the 11th greatest Rock song of all time.
"People try to put us d-down (talkin' 'bout my generation)
Just because we get around (talkin' 'bout my generation)
Things they do look awful c-c-cold (talkin' 'bout my generation)
I hope I die before I get old (talkin' 'bout my generation)
This is my generation, this is my generation, baby"
Doing the math, the dates associated with this song mean anybody who heard this song while driving around with friends, would be around seventy. As a young music aficionado, your QC Jones purchased a fine "one-transistor" radio from Montgomery Wards in the summer of 1964. I was too young to catch the beat from a car's AM radio, but I caught the tune through this marvelous palm-sized device – at least until its untimely death by concrete at the local park.
Why this talk about "my generation" and the associated reminiscing? Last night I was deep in conversation with my friend, fellow musician and neighbor, East Side Wheels. We were talking music, philosophy and our plans for the coming months. Then it popped out, the generation stuff. Wheels' words came out like this, "I am officially retired, but I work because I have a fun job. I am officially retired, but I don't sit on the porch watching cars go buy. Our Generation does more fun stuff than anybody before or after us." Wheels set my "wheels" in motion.
The number of back-yard garage bands populated by "50-plusers" is exploding. Besides the anecdotal evidence of Wheels, Wiley and QC Jones' legendary underground success (meaning we play in a basement) on the east side of Davenport, I can think of literally dozens of prominent business types who have crawled into the back closet and dusted
off their half-century-old instruments to play music. Further, StringLetter, a publishing company catering to musicians (with a million readers per year), did a survey in 2014 which revealed over 68 percent of their guitar buying readers were, you guessed it, 50 plus.
Pondering all this, I offered to give Wheels one of my historic walking tours of downtown. Launching from Great River Brewery's world class sidewalk beer garden at Second and Iowa, we couldn't help but notice our Generation intermingling with the 30 something Hipster types at the long tables. This wasn't something you would expect from "old people."
Making our way around the mile and a half perimeter of Historic Downtown, the trend continued. Our generation is neck deep in the social scene. The only difference between our generation and the youngsters seems to be the younger sets propensity for tattoo art and we're definitely not talking about just the menfolk. But, alas even this last barrier seemed to be broken.
Pausing at the year-old Raccoon Motel and Trifecta Whisky bar (at the corner of Third and Pershing) for a quick round of bocce ball action, we ran into a long-time friend and music lover. He is retired, but working as an artist, playing music, writing songs and he has a goodly number of tattoos. So much for the skin art barrier.
The final stop of our trip included Boozie's world famous burgers and wings. Again, it's impossible to miss our generation out having fun. We ran into yet another good friend making a cultural tour of the music, food and libations with his lovely bride. Reports are they were catching a band and dinner on this fabulous late-spring evening. So much for sitting in the backyard glider with nothing to do.
Wrapping this bouquet of thoughts up in a pretty ribbon, let me close with three parting thoughts. First, our generation has more to do than anyone in the history of mankind. We're getting out there and the choices of events is enormous. Secondly, this summer promises to further expand the offerings. For one, the Renwick Mansion high atop Tremont Street has plans for a number of musical events throughout the summer, so too, the River Music Experience is sponsoring Live at Five music every Friday night of the summer (the cool kids bring lawn chairs). Finally and taking the words of Pete Townsend of The Who literally, I hope I die before I get old. And I don't see anything old about the way my generation is doing things… Just saying.