June 27, 2018
YOUR SOCIAL SECURITY Davenport, Iowa Office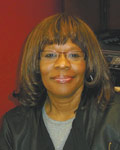 By Linda Clayton-Powell
Social Security District Manager
Davenport, Iowa
ACCESS SOCIAL SECURITY'S EDUCATOR TOOLKIT
There is no better time to let young people know that the younger they start saving, the easier it will be to reach their goals. Let us introduce you to the Social Security Educator Toolkit. This is a rich resource for teachers and advocates. Our Information for Educators page contains a toolkit with information and resources to educate and engage students on Social Security. It includes:
Two lesson plans with objectives;
Infographics and handouts for each lesson plan;
Links to Social Security webpages;
Talking points; and
Quiz questions and answers.
It is important for students to understand why Social Security was created and why it is essential to their lives today and in the future. This knowledge and understanding will provide students a strong base on which to build their financial future.
You can access the webpage and toolkit at www.socialsecurity.gov/thirdparty/educators.html.
Young workers can also see how Social Security directly relates to them at www.socialsecurity.gov/people/students.
Getting young people excited about saving can be a somewhat abstract subject. Let them know their dreams can be achieved with thoughtful planning and a bit of discipline. Social Security is securing today and tomorrow with your help and the help of today's educated youth.
We are also always here for you if you need information about programs and benefits. Visit us anytime at www.socialsecurity.gov.
SOCIAL SECURITY IS HERE FOR PEOPLE LIKE YOU
All kinds of people make up this great nation. All of our collective talents and passions create one of the most unique societies in the history of the world. Social Security understands your individual needs. From early career to retirement, we are here, securing today and tomorrow. Our People Like Me webpages give you information tailored to your specific needs. Here are a few:
Early Career – The earlier you start saving, the better off you will be — during your working years and in retirement. Learn how Social Security is here for you when you start working at www.socialsecurity.gov/people/earlycareer.
Mid-Career – Did you relocate for a better job? Are you starting a family? Buying your first home? There is a lot to consider when planning your future and we can help. www.socialsecurity.gov/people/midcareer.
Veterans and Wounded Warriors – Providing services to those who served us is how we honor the people who put their lives on the line for our freedom. Learn more about how we help service members at www.socialsecurity.gov/people/veterans.
Pre-Retirement – For those of you who are about to retire, we not only congratulate you, we offer many resources for your golden years. See how we can help at www.socialsecurity.gov/people/preretirement.
Women – Statistically, women live longer and earn less over their lifetimes. This creates unique challenges for a long and happy retirement. Learn how you can get ahead by knowing the facts at www.socialsecurity.gov/people/women.
Creating resources for people like you helps us provide you with information about programs that can create lasting, positive change in your life. Share these People Like Me pages with friends and family at www.socialsecurity.gov/people.
MONITORING YOUR EARNINGS RECORD CAN REALLY PAY OFF
You are saving and planning for a secure retirement. Now you need to make sure you are going to get all the money you deserve. Regularly reviewing your Social Security earnings record can really pay off, especially when every dollar counts in retirement.
If an employer did not properly report just one year of your work earnings to us, your future benefit payments from Social Security could be close to $100 per month less than they should be. Over the course of a lifetime, that could cost you tens of thousands of dollars in retirement or other benefits to which you are entitled. Sooner is definitely better when it comes to identifying and reporting problems with your earnings record. As time passes, you may no longer have easy access to past tax documents, and some employers may no longer be in business or able to provide past payroll information.
It is ultimately the responsibility of your employers — past and present — to provide accurate earnings information to Social Security so you get credit for the contributions you have made through payroll taxes. But you can inform us of any errors or omissions. You are the only person who can look at your lifetime earnings record and verify that it is complete
and correct.
So, what is the easiest and most efficient way to validate your earnings record?
Visit www.socialsecurity.gov/myaccount to set up or sign in to your own my Social Security account;
Under the "My Home" tab, select "Earnings Record" to view your online Social Security Statement and taxed Social Security earnings;
Carefully review each year of listed earnings and use your own records, such as W-2s and tax returns, to confirm them;
Keep in mind that earnings from this year and last year may not be listed yet; and
Notify us right away if you spot errors by calling 1-800-772-1213.
More detailed instructions on how to correct your Social Security earnings record can be found at www.socialsecurity.gov/pubs/EN-05-10081.pdf.
Securing today and tomorrow requires accuracy and diligence on our part and yours. You will be counting on Social Security when you reach retirement age. Make sure you are getting every dollar you have earned. You can access us any time at www.socialsecurity.gov.