July 27, 2018
Max's Musings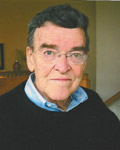 By Max Molleston
It is fairly rare to head back in history of writing and poetry for this column. We have moved into the 1700s to work with German poets and their poetry. Egyptian and Chinese. Poems and their writers come to mind, in translation. In the case of what we know of Dynasties in ancient Egypt, perhaps another method of interpretation.   
We will work with poet Alexander Pope, noted for his writing, of course, but also for his somewhat grotesque countenance, over which he had no control. Under five feet in height, with a crooked back and trouble getting around with underdeveloped legs to support him. I am thinking of others,  particularly Dr Steven Hawking and President Franklin Roosevelt, each conquered physical setbacks with lots of help but also with a will that propelled. Otherwise, they could have been "shelved'" as unfortunate. Medical guidance and the forces needed to rehabilitate work toward creating a life encouraged to become productive.
Alexander Pope, born in 1688, died in 1744, a span of fifty-six years, a goodly amount when lifespans then were shorter. Pope was an active poet and playwright so many years in our past, dozens of friends, writers and academics announce themselves as critics.
Here is a cute comparison, not poetic, at all.
"Why is a dog more warmly clad in summer than in winter? Because in winter he wears a fur coat; but in summer he wears a fur coat and pants."
You may recover that, and take it to family gatherings and other places where young and old are curious enough to engage and  "make a name for yourself, if only that once," strong indications that Pope composed this poem at age twelve. Later in a letter to Oliver Cromwell, he scribed his delight in country life..
Ode On Solitude
Happy the man whose wish and care
A few paternal acres bound,
Content to breathe his native air,
In  his own ground.
Where herds with milk, whose fields with bread,
Whose flocks supply him with  attire,
Whose trees in summer yield  him  shade,
In winter fire,
Blest, who can unconcernedly find
Hours, days  and  years slide soft away,
In health of body, peace of mind,
Quiet by day,
Sound sleep by night; study and ease,
together mixed, sweet recreation;
And  Innocence, which most does please
With meditation,
Thus let me live, unseen, unknown,
Thus unlamented let me die,
Steal from the world, and let not a stone
Tell where I lie.
Critic comments list the poem dates as begun in 1717 and the final form in 1736. Like many if not most poets and writers, rewrite or changing a word or two or a phrase can bring hope such improvement is the final copy.
I am satisfied with this Ode On Solitude. It may speak to many of you readers even as it was crafted three centuries ago. You can find, should you choose, many older, even ancient Chinese and Egyptian poems move to you in  thoughts that ring of the present, and that is comforting in terms of continued human nature.
Next month a long time poet from Tiffin, Iowa whose life work is an artistic creation, or recreation.