July 27, 2018
Why seniors are lining up to acquire the new Dan Dolan Homes at "The Fountains" in Bettendorf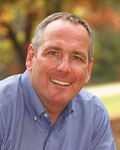 By Dan Dolan
Dan Dolan Homes
As one of the buyers told me, "it's the best of both worlds."
Here's why. Dan Dolan Homes is announcing the start of construction of its latest residential addition adjacent to "The Fountains" senior residential facility in Bettendorf. The homes will include all the traditional features that have made them so popular with seniors in Davenport, Bettendorf, Blue Grass, Muscatine, and Clinton. That includes 2 bedrooms, 2 baths, 2-car garage, a full basement along with no-step entry, everything on one floor, first-floor laundry, wider doorways, walk-in master showers. And, all the optional custom features that a buyer wants for a comfortable carefree living are also available. Like hardwood floors, granite countertops, fully or partially finished basement, 4-season room and more. Much more.
Importantly, however, our homeowners will be able to subscribe to a program allowing them to enjoy the full lifestyle advantages of The Fountains including fine dining, recreational facilities, socializing and even transportation to local events, if desired. So as one of our early buyers has said, "It's the best of both worlds." And that's a big plus for the owners of the 16 villas that we'll be building there.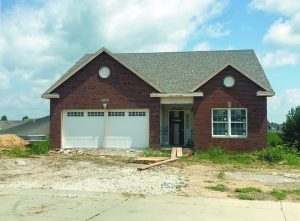 In order to preserve their wealth, many of our home buyers have elected to use a HECM mortgage previously referred to as a Reverse Mortgage for Purchase. Essentially, the provisions of this mortgage allow buyers age 62 or over to purchase a new Dan Dolan home with a one-time downpayment and no further monthly mortgage payments. Ever. When the home is vacated, the owner or the estate will sell the home and apply the proceeds to the mortgage balance. Leftover funds flow to the seller. Should the sale funds be insufficient to cover the mortgage balance, the estate has no residual responsibility. In the interim, the buyer can live in the home and the costs simply include the usual real estate taxes, insurance, HOA fees and utility costs. We find that most homeowners can cover those costs with monthly cash inflows without the need to access "rainy day" assets. Again, we see this as preserving capital, and we can help facilitate this process.
We welcome the opportunity of meeting with any seniors interested in exploring the benefits of the newest Dan Dolan Homes at The Fountains. Dan Dolan can be reached at (563) 570-1460. Kevin Dolan can be reached at (563) 506-4265.