September 6, 2018
The Sweetheart Scam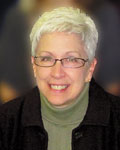 By Peggy Dykes
Community Relations Director
Milestone's Area Agency on Aging
Once you think you've heard it all, another scam pops up. Sweetheart scammers are con artists who prey on lonely people by pretending to fall in love with them to win their trust and steal their money. A recent death of a spouse or some other tragic event can make Seniors a target for this type of scam. While sweetheart scams can happen face-to-face, today's sweetheart scams often take place online. Oftentimes it's hard to convince victims that they are being used and abused.
Scammers frequently create fake identities on dating websites and social media. Some have even created phony dating websites to get to your credit card number and other private information. Financial fraud is one of the dangers of dating online.
Be on alert:
The scammer will often claim to be a widow or widower, usually traveling outside the country.
The individual seems too perfect or quickly asks you to leave a dating service or social media site to go "offline."
Sweetheart scammers are consistently positive, upbeat and seem overly comforting.
The scammer may wait months before asking for money. Over time, convincing the victim that they are in a committed relationship.
The individual promises to meet in person, but then always comes up with an excuse why he or she can't. If you haven't met the person after a few months, for whatever reason, you have good reason to be suspicious.
It's wise to get validation that it's a real person you've connected with. Someone might be on Facebook; but if they don't show up anywhere else in an online search, it may be a huge indicator of a false identity. Be on high alert if this "new" friend asks for money. Hold on to your cash. Real romance doesn't rely on a checkbook.
If you find yourself in this situation, get out fast. Cut off communication and STOP sending money. You can contact law enforcement or if you live in Iowa, you can contact Milestones Elder Rights Specialist at 855-410-6222.
Peggy Dykes is Community Relations Director at Milestones Area Agency on Aging. She can be reached at (563) 484-3147, ext. 212 or at pdykes@milestones aaa.org.