September 6, 2018
What's the 'advantage' with Advantage Plans?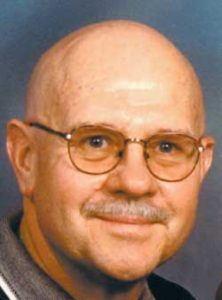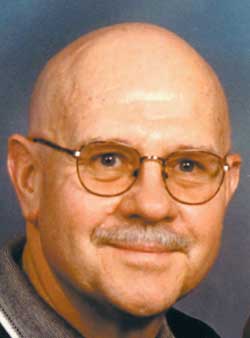 By Richard J. Schillig, CLU, ChFC, LUTCF
Independent Insurance and Financial Advisor
Medicare Part C – Advantage Plan – has been around for a long time and is an alternative to Original Medicare. Many Medicare Beneficiaries are not familiar with the use of Medicare Part C or the term 'Advantage Plans.' Since the rollout of the prescription drug plan in 2006, I've done a complete turn-around in attitude and support of these very beneficial plans. Let's review the details. First, let's review Medicare.
"Original" Medicare has two parts – Part A covering hospital costs & Part B covering medical services including doctor office visits, lab tests, X-rays and others. During our working life, we paid into the Social Security system and we paid into the Medicare system. As we become eligible for Medicare – typically at age 65 – there is no charge to participate in Medicare part A. But there is a monthly cost for Medicare part B. The base cost of Medicare Part B in 2018 is $134 monthly per person. Higher income households pay
an additional monthly cost for Part B based on earnings according to this chart: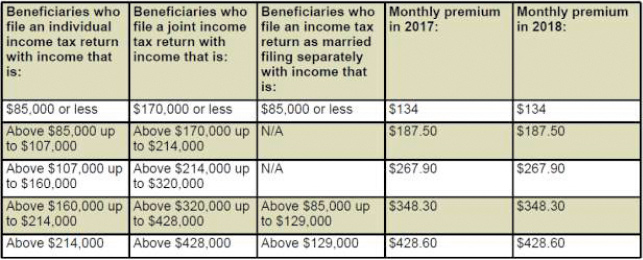 Our media has given negative reports on the success of Medicare Advantage Plans and has tended to discourage individuals from considering this option. However, Medicare Part C offers benefits in addition to original Medicare. These additional improved benefits include some preventive health coverage, AND some benefit for dental, hearing and vision services. Original Medicare offers very limited or NO coverage for these services. Further – many Advantage Plans offer health club memberships at NO additional cost to the member.
The good news with several Advantage Plans is the premium charge to the member is minimal premium of $0 premium monthly. We can't get any more cost-effective than with a $0 premium. Medicare, however, requires the 2018 base premium of $134 (or more for higher incomes). We continue to pay the Medicare Part B premium that is normally a direct deduction from social security checks BUT with many Advantage Plans (Medicare Part C), there is no Medicare supplement premium OR no separate Medicare Part D premium. The bottom-line folks are improved benefits for less – substantially less – monthly cost (premium).
Our monthly Community Meetings focuses on these options. Tuesday, September 18 & Thursday, September 20 are dates for meetings. Call for a reservation for these very informative meetings.
Richard J. Schillig, CLU, ChFC, LUTCF is an Independent Insurance and Financial Advisor with RJS and Associates, Inc. He can be reached at (563) 332-2200.