October 2, 2018
YOUR SOCIAL SECURITY | Davenport, Iowa Office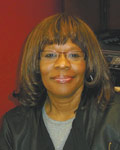 By Linda Clayton-Powell
Social Security District Manager
Davenport, Iowa
ACHIEVING SELF-SUPPORT WITH SOCIAL SECURITY
Work means different things to different people, but it can give you a sense of self, a community to rely on, and much-needed structure. Some people define themselves through their careers, while others enjoy the social aspect of their jobs. If you rely on Supplemental Security Income (SSI) payments and want to start working or return to work, we can help.
A plan for achieving self-support (PASS) is a plan for your future. This plan lets you use your income or resources you own to help you reach your work goals. You could set aside money to go to school and get specialized training for a job or to start a business. The job that you want should allow you to earn enough to reduce or eliminate your need for
payments provided under the SSI program.
You can have a plan if:
You want to work;
You get SSI (or can qualify for SSI by having this plan) because you have a disability or are blind; and
You have other income and/or resources to use to get a job or start a business.
A PASS can even help you receive or keep SSI or could mean a higher payment. Under SSI rules, any income that you have may reduce your SSI payment. But, if you have an approved plan, you can use that income to pay for the items you need to reach your work goal.
We don't count money set aside under this plan when we decide your SSI payment amount. This means you may get a higher SSI payment. However, you can't get more than the maximum SSI payment for the state where you live. A PASS can also help you set aside money for most work expenses. With an approved plan, you can set aside money to pay expenses to reach your work goal. You can read all about what work expenses are covered and more at www.socialsecurity.gov/pubs/EN-05-11017.pdf.
The plan must be in writing, and Social Security must approve it. To start, contact your local Social Security office for an application (Form SSA-545-BK). You can access this form at www.socialsecurity.gov/forms/ssa-545.html.
Your job isn't just a source of income — it can be a vehicle to independence or a beginning to fulfilling your dreams. Let Social Security's Plan for Achieving Self-Support help you achieve your goals.
SOCIAL SECURITY AND MEDICARE, WORKING SIDE BY SIDE
Social Security and Medicare have worked side by side for decades. Both programs have improved the quality of life for millions of Americans. Social Security reaches almost every family and, at some point, touches the lives of nearly all Americans. We're with you through life's journey — from birth to your golden years. Social Security helps older Americans, workers who become disabled, and families in which a spouse or parent dies. In 2017, about 174 million people worked and paid Social Security taxes and about 62 million people received monthly Social Security benefits.
We want you to understand what Social Security can mean to you and your family's financial future. The publication, Understanding the Benefits, explains the basics of the Social Security retirement, disability, and survivors insurance programs. You can read it at www.socialsecurity.gov/pubs/EN-05-10024.pdf.
Unlike workers in the private sector, not all state or local government employees are covered by Social Security.
Some only have their public pension coverage, and other government employees have both a public pension and Social Security coverage. For more information, please read our publication titled How State and Local Government Employees are Covered by Social Security and Medicare at www.socialsecurity.gov/pubs/EN-05-10051.pdf.
Medicare is the federal health insurance program for people who are 65 or older and certain younger people with disabilities. It is also for people with End-Stage Renal Disease (permanent kidney failure requiring dialysis or a transplant, sometimes called ESRD).
The different parts of Medicare help cover specific services. Medicare Part A (hospital insurance) helps pay for inpatient hospital stays, care in a skilled nursing facility, hospice care, and some home health care. Medicare Part B (medical insurance) helps pay for certain doctors' services, outpatient care, medical supplies, and some preventive services.
Medicare Part C (Medicare Advantage plans) is a type of Medicare health plan offered by a private company that contracts with Medicare. Medicare Advantage plans provide all of your Part A and Part B benefits. Medicare Advantage plans may also include Medicare Part D (prescription drug coverage). Part D helps cover the cost of prescription drugs. Some people with limited resources and income may also be able to get Extra Help with the costs—monthly premiums, annual deductibles, and prescription co-payments—related to a Medicare prescription drug plan. The Extra Help is estimated to be worth about $4,900 per year. You must meet the resources and income requirements.
When you apply for Medicare, you can sign up for Part A (hospital insurance) and Part B (medical insurance). Because you must pay a premium for Part B coverage, you can turn it down. However, if you decide to enroll in Part B later on, you may have to pay a late enrollment penalty for as long as you have Part B coverage. Your monthly premium will go up 10 percent for each 12-month period you were eligible for Part B, but didn't sign up for it, unless you qualify for a special enrollment period.
Learn more about Medicare at www.socialsecurity.gov/benefits/medicare.