October 30, 2018
Ella's Kitchen
Handy Leftover Solutions…
Whether it's from a big holiday season meal or from an everyday weeknight meal, leftovers are a common occurrence. Using leftovers, whether you have a little or a lot, can save money. It can also get your creative juices flowing and give you a feeling of accomplishment. So be thankful for those little scraps at the end of the meal and for your ingenuity.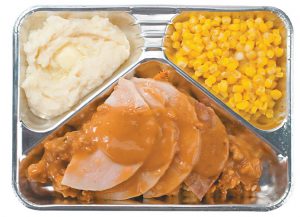 Leftover Solution #1:
Make up your own
---
If you have enough of the meal items, – for example turkey, dressing, potatoes and cooked vegetables – make up a platter or tray like a "tv dinner" and freeze for a complete meal later on. Just make sure that your container is compatible for freezer-to-oven or freezer-to –microwave depending on how you plan to reheat your meal. Reheated foods should reach an internal temperature of 165 degrees.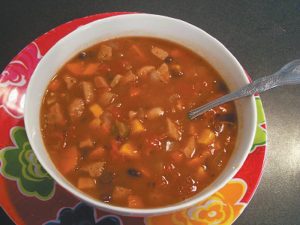 Leftover Solution #2:
Make Soup
---
Some of the best soups are the 30-day soups. After each meal, freeze those little bits of meat scraps, vegetables, gravies or sauces. Then on the 30th of the month, put in a soup pot and make soup. If there is not a lot, start with a can of broth or a can of soup, Then add your ingredients.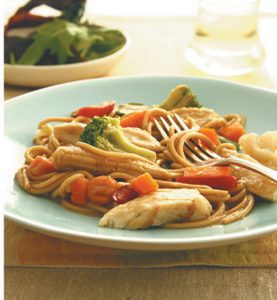 Leftover Solution #3:
Go Oriental
---
Want to go oriental? Start with a family size can of cream of chicken soup. Add your left-over turkey, a can of water chestnuts, bean sprouts and bamboo shoots. Juice and all. Celery and onion if you have it. You will probably need more liquid so add broth or water. Serve over rice, oriental noodles, or even the left over dinner rolls sliced in half. Season with salt, pepper and soy sauce to taste.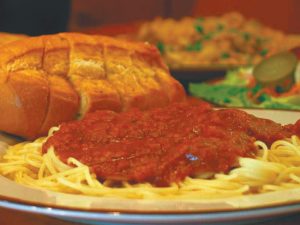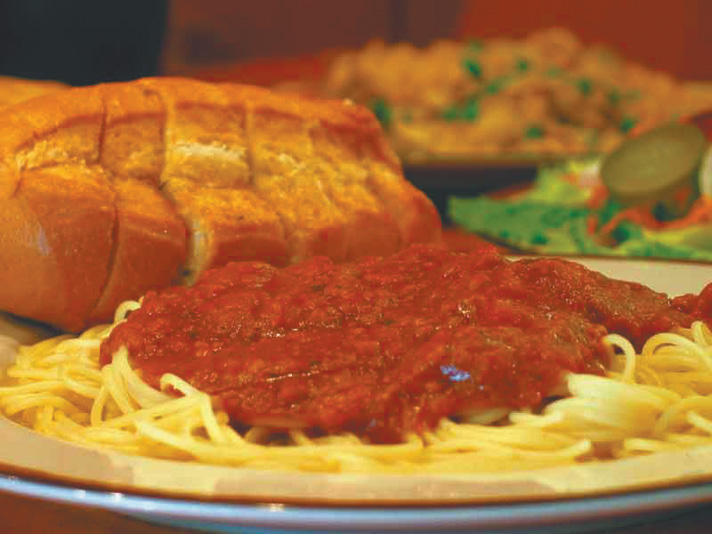 Leftover Solution #4:
Add Cranberry Relish
---
Have just a little cranberry sauce or relish, but not enough to do much with? Add to your chili, spaghetti sauce or BBQ sauce for meatballs. A small amount won't be enough to really change the taste, but think of all those extra nutrients you are getting in there!
More Leftover Solutions
Got ham? And a few mashed potatoes? Dice the ham in little pieces and work into the mashed potatoes. Now make small patties of the mixture and lightly sauté for a breakfast side.
Just a little gravy left over? Add to a soup pot.
Want to go Mexican? Use your turkey scraps for your meat in your favorite Mexican dish.
Try Turkey Nachos! A special turkey leftover treat in our family is turkey nachos. Our kids had tired of turkey casserole and turkey soup, so one day I took a flat corn chip, put a spoon of salsa, a scrap of turkey, and some shredded cheese on it. I would do a whole cookie sheet of them and put them under the broiler until the cheese melted. Now it's a snack tradition. Have a great Holiday Season!
Ella
[Ella can be contacted at ellaweeza@yahoo.com or Ella at 50+ Lifestyles, 804 W Lombard Street, Davenport, IA, 52804]