October 30, 2018
Let's Celebrate National Family Caregiver Month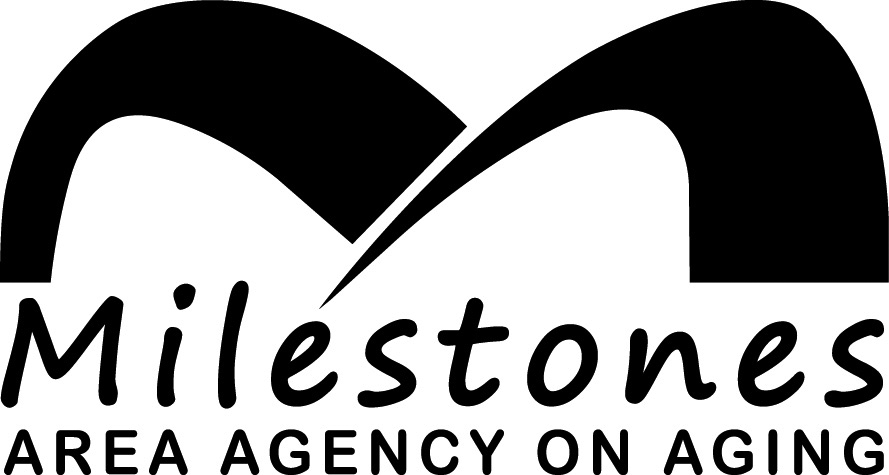 By Sheila Mooney
Community Relations Director
Milestone's Area Agency on Aging
November is National Family Caregiver Month when we recognize and thank caregivers. According to the National Alliance for Caregiving (NAC), caregivers average 24.4 hours per week of caregiving and, while the role is very rewarding, 55 percent admit to feeling overwhelmed by the amount of care family members need.
Caregivers play various roles, often looking after multiple generations at a time. Many people do not think of themselves as a "caregiver", but basic food preparation, meal planning, shopping, housekeeping, medical needs assessment, medication monitoring, dressing, exercise, and companionship are all roles and responsibilities that fall under the "caregiver" description.
Family caregiver support programs provide resources and information to promote self-care and support for family members or friends. Some caregivers need assistance finding transportation, gaining access to services, or lining up respite care and supplemental services, while others may need help making informed decisions about long-term care supports. Family Care Specialists are there to listen, understand each person's unique situation, and help with resources and information.
Milestones Area Agency on Aging offers a number of services for caregivers: information, assistance & referrals to individuals or through family consultation; respite care;
support groups; educational workshops; and the Grandparents Raising Grandchildren program.
As a state-designated AAA, Milestones is staffed by aging and resource professionals committed to caring for our elders. Our staff is a ready resource in the community and is happy to share information about available caregiver programs and services and to provide caregivers with helpful tools and moral support. For more information visit our website at www.milestonesaaa.org or call 855-410-6222. In Illinois call Western Illinois Area Agency on Aging at 800-322-1051.
Sheila Mooney is Community Relations Director at Milestones Area Agency on Aging. She can be reached at (563) 484-3147 or at smooney@milestones aaa.org.