November 27, 2018
Around the Corner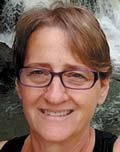 By Mary Huebbe
Marketing Director – Ridgecrest Village
It's the time of year for family and friends. It's a time to get together, tell stories of the past, as well as create new memories for the future.  It's my favorite part about this season.
As a child, I remember my family getting together in our living room. I always thought it was cute how my Mom would sit on the arm of my Dad's chair as we all visited; the laughter just filled the air and it was definitely contagious.  Our family would share stories about the things that have been going on all year long. It also seemed that every year someone new was added to our celebration.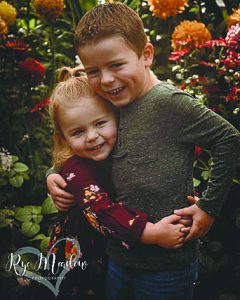 For some, this season brings sadness. The sadness comes from the remembrance of the past, and things that are now missing. I can understand that, yet I try to keep in mind all the good.  I have had loss, and things will never be the same, but I have also been given so much. I have six beautiful grandchildren that remind me that the celebration is going to continue. Our lives are full of many ups and downs, and I believe if we focus more on our ups then will conquer our downs.
There are many statistics out there that say this time of the year can cause deep depression in people.  We tend to focus on our loneliness and isolate ourselves in our own home.  Change is scary so we tend to just pretend everything is fine where we are, and shut people out.  I write this article now to remind everyone that isolation is never a good thing; in fact it can even cause worse things.
There are signs to look out for to prevent depression/isolation.
1. Social withdrawal
2. Rumination
3. Self-Medicating (usually with Alcohol)
4. Skipping Exercise
5. Seeking Sugar Highs
6. Negative Thinking
These are just a few signs to look out for.  Any pattern that takes you away from your normal routine and keeps you in your home alone is a sign.  Know your normal pattern and keep your friends close; don't close them out.  Too many times we sabotage ourselves.  It's easy to say, "I won't enjoy it" or "I won't fit in." We have ourselves counted out before we even try.
I want you to know that there is always something good just around the corner if you allow yourself to get there.  There are many groups and clubs to join.  Many places need volunteers and a lot of those jobs are very fulfilling (such as befriending someone in a health center).  Think of the things you enjoy doing and get involved with those things.
This is the season to celebrate our families and enjoy all the special blessings we have been given.  I invite you to come to Ridgecrest Village on Tuesday, December 18th at 1:30 for holiday pie and wonderful conversations.  We will be sharing our favorite holiday memories and would love to hear yours.  Call Mary or Karen today at (563) 391-3430. Please RSVP by December 14th so we are sure to have plenty of pie!
Filed Under: Family
Trackback URL: https://www.50pluslife.com/2018/11/27/around-the-corner/trackback/