February 4, 2019
Meeting Your Soul Mate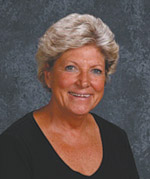 By Mary Schricker Gemberling
"A soulmate is someone to whom we feel profoundly connected, as though the communicating and communing that take place between us were not the product of intentional efforts, but rather a divine grace." ……Thomas Moore
February is the month we let a furry rodent predict the weather, honor our U.S presidents, both past and present, and spend record amounts to show our significant other how much we care. We also celebrate Cherry Pie Day (2/20), National Dark Chocolate Day (2/2), National Fettuccini Alfredo Day (2/7), and National Drink Wine Day (2/18). And if your Valentines Day doesn't go well, you can celebrate Single Awareness Day (2/15) or spend your time on someone who will never let you down with National Love your Pet Day (2/20). These are just of few of the special days you can celebrate in the shortest month of the year.
On a serious note, if you are single for whatever reason, February can be a somewhat stressful month as you are bombarded with candy, flower and Hallmark ads. I still remember when I was single I was convinced that I was absolutely the only person in the Quad Cities who was spending February 14th alone eating a TV dinner. The funny thing was that the other 364 days of the year I loved my carefree singlism. I could do what I wanted, when I wanted, with whom I wanted, and didn't have to answer to anyone! The downside, of course, was that I didn't have anyone with which to share all these fun things I was doing (which brings me to the real topic of this month's article).
The year 2009 was a momentous one for me. In April of that year my mother passed away, and in October my youngest son got married. Both events left me feeling somewhat alone and lost for the first time in my twenty years of being single. Oh, I had dated sporadically over the years but nothing had ever really clicked. A friend urged me to try online dating. My initial reaction was one of trepidation, but I eventually convinced myself to try. The recommended site was eHarmony, so I signed up and began the long, arduous process of answering what seemed like pages and pages of questions. After several days and a couple of unsuccessful matches, up popped this rather handsome guy named Gary. Our initial communications revealed an uncanny similarity in likes, dislikes and interests. As we continued through the steps mandated by eHarmony, I found myself looking forward to his responses. We eventually talked on the phone, made arrangements to meet in a public location half way between his home and mine and "the rest is history"! Approximately two years later Gary and I were married in a small country church surrounded by children and grandchildren.
When people find out that Gary and I met on eHarmony their reactions are varied. Some are a bit speechless and most seemed surprised that someone relatively normal actually used a dating website to meet. Others began sharing their stories of loved ones who had similar experiences.
Online dating was first introduced as personal ads in the '90s and then sites like Match.com and eHarmony improved and solidified the process. Today there are almost 8,000 dating sites in the world with about 1,000 new dating sites being launched every year. The United States alone has 2,500 dating sites. The stigma is beginning to dissipate as an increasing amount of Americans believe that online dating is now socially acceptable. According to a recent survey 49.7 million Americans have tried online dating. While some may say online dating is all based on looks, that doesn't appear to be the case. An overwhelming majority of people surveyed said having common interests with someone is more important than how they look. One in five committed relationships begin online and 19 percent of couples who married last year met on a dating site
Of course, the online dating world is not void of dishonest people and out and out criminals. There are people who lie, scammers that prey on the lonely and predators looking for their next victim. Just as in any other situation, being aware and alert and using common sense is important. But for the most part the people you meet are just like you, looking for someone with which to share an evening, perhaps a glass of wine and a beautiful sunset.
In just a couple of decades online dating has made a big impact. People of all ages are realizing that it no longer carries the stigma of the 'last resort for the lonely and desperate.' It is a viable way to get out into the dating world. And who knows, you might even be lucky enough to meet your 'Soul Mate'!
Mary, a former educator and Seniors Real Estate Specialist is the author of three books: The West End Kid, A Labor of Love; My Personal Journey through the World of Caregiving, and Hotel Blackhawk; A Century of Elegance.