May 28, 2019
Hilltop Campus Village:­ The Brewed Book – The Back Story
In the spring of 2016 father and son team, Tony and Trevor Fuhs, purchased the vacant building at 1524 N. Harrison. Their dream was to open a coffee shop that would have appeal to everyone. A store of used books, a library, if you will. A place to read, use computer, play games, meet with friends and enjoy a great cup of coffee.
 They knew the building needed renovating and a lot of cosmetic work, but once they started that work they found it needed many structural repairs as well. They completed the major structural improvements and renovated the front half of the lower level into a really unique coffee shop. The walls were now bookcases for the many used books they had acquired. These books are to browse through while enjoying a cup of coffee or to purchase and read at home.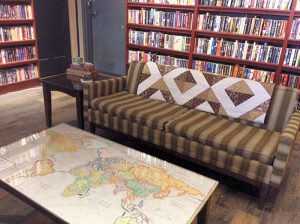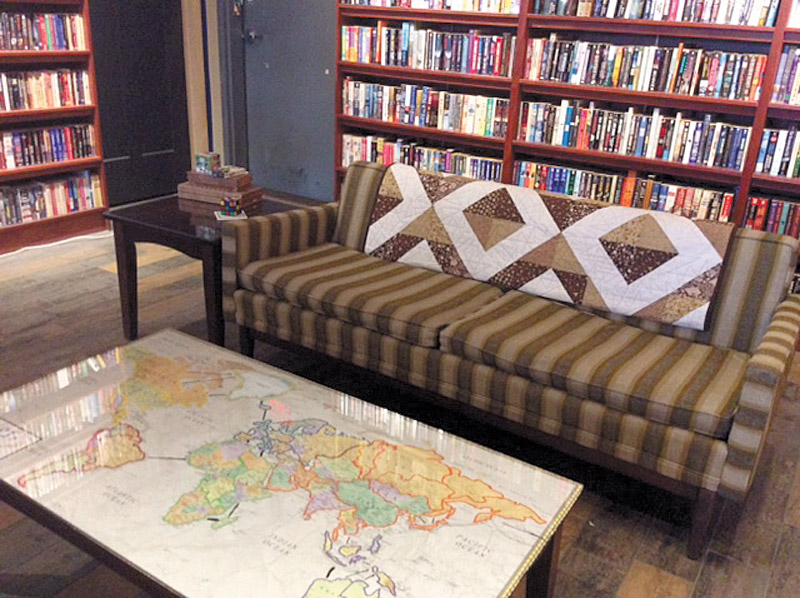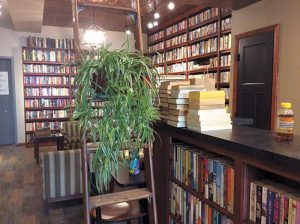 This first phase was completed about a year and a half ago. Many Hilltop residents, students from the colleges or high-school and employees or patrons of Hilltop Campus Village businesses have enjoyed stopping in. Coffees, both hot or iced, are available as are frappes, smoothies, a variety of teas and a plethora of flavored syrups to tantalize. Fresh baked goods are also offered, very delicious.
Now Tony and Trevor are well into completing the next phase. The back half of the lower level is under construction with a target time to be finished this summer. This will include more sitting space, both cozy sofa and soft chair arrangements and cafe tables and chairs. Other amenities will include a fireplace, chess or checkers or similar game area, and a children's area. The back wall will be opened up to some windows and a nice back entrance. The exterior of the building will be painted and fixed up too, making the rear of the building as appealing as the front.
But that is not all that Tony and Trevor are doing with this property. They are also refurbishing the
second story. This area will be made into two apartments. One will be a one-bedroom and the other a three-bedroom.
Because of their visions for the property and the enhancements to the community, Main Street Iowa awarded them with a grant to continue their vision. The vision that they had two years ago was, "… to see this place as a gathering spot for friends to mingle, enjoy some coffee, read a book, study, use their tablets (there is WiFi available) play a board game or play cards. They see a multi-generational all-purpose hang-out: students of all ages and residents, retirees and business people." Their vision is now a reality.
Now you know the future story!